Apple has finally started sending out invites for its iPhone event on October 04, 2011, where Apple is expected to unveil the much awaited iPhone 5. This event is going to be held at Apple's Cupertino Campus.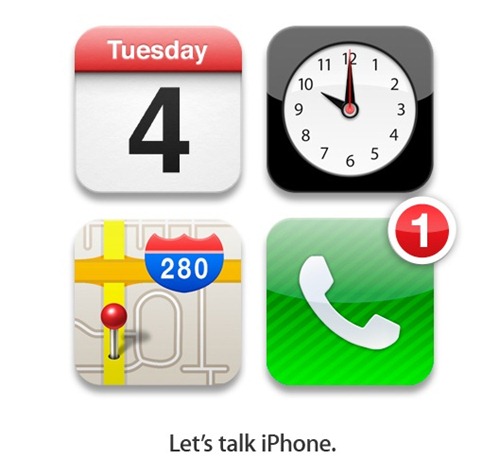 The tech giants' next iPhone in the series is rumoured to sport an 8MP camera, more RAM (1GB) A5 – Apple's latest processor with an aluminium back, bigger screen, thinner and wider body than the iPhone 4 with a bundle of other upgrades.
Read: Top 27 rumours about iPhone 5
This is Apple's first iPhone even after June 2010, when iPhone 4 was launched and iOS 4 was revealed to public. With iPhone 5 launch just days away, if you are confused whether you should upgrade to iPhone 5 or not, check out this infographic.
Last time, when Apple announced iPhone 4, it was made available to the public in around 2 weeks time, so we will have to wait and watch if this time, it is going to be even sooner.
Well, I am dying to get my hands on to this awesome device which is expected to "Change Everything – Again" 😉 What about you – are you planning to upgrade?