Over the years, many people have entered into blogging in a rush and after some time jump out of it as a result of frustration. The reason why they are frustrated may be because of lack of traffic or some other things such as the end result which is money – since many of them started blogging for the purpose of making money faster.
When I got started with blogging on my technology blog, techatlast, I never thought of making money neither did I have any plan of promoting the site to get daily visitors coming to view my blog. But one thing I can remember then was that, I would make proper use of blog commenting by leveraging much on dropping my website links on different websites every day without getting tired of doing it.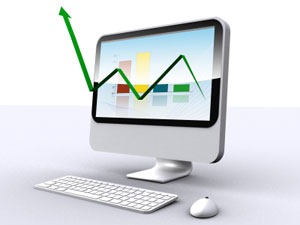 I have given in this article, three steps I used to promote my blog without spending a dime. And you can use that same technique too. Before you jump on to read those, do have a look at the below articles which have helped other readers in promoting their blogs:
I comment on other blogs very effectively
One of the powerful techniques I used when promoting my website was to submit more comments on other websites in my niche. I made sure that I visit more than ten websites per day and commented on each one of them before leaving for another – I do read the posts before submitting my comments because this is where many failed it.
This technique, after some weeks, made it rank higher on Google on countless of keywords even without a targeted keyword. If you can use this method, I'm very sure that you can get good result as fast as possible.
However, one thing you must have in your mind is that, spamming other blogs in your niche with irregular comments can hurt your reputation. So, don't attempt to do it that way, read all articles before you submit your comments on them and it will surely work for you as well.
Also Read:
I share my website offline with my friends and other people
Another method I used to promote my website without spending a dime while also protecting my reputation is by telling my friends and family members to visit my blog. They visited the blog and from the information that most of them got from my site, they kept on sharing the information with their friends and loved ones. That action from my friend's friends helped me triple my traffic overnight.
It is not every time the internet. You can use offline techniques in generating traffic for your website instead of focusing only on the internet because the internet is already filled with many options. And you need to be smart enough in order to get the best of results.
I use social media site consistently
Social media networking sites have proved to be a perfect place for getting quality traffic for years. It is because millions of people visits those websites on daily basis, and the tendency of making money from such a medium is very certain – that is why many big companies spend lot of money to advertise there because of the result they get on their investment. I also made use of that medium by engaging my readers and followers on Facebook and Twitter with coupon and freebies offers which helps me in driving some percentages of them to my blog. And you can do likewise on your blog to drive more visitors to your website.
Also Read:
Techatlast was officially promoted virally by taking advantage of the coupon reign then, by offering people free discounts on products and giveaways on social networking sites like facebook. And they can access those coupons from anywhere they are worldwide – and mind me, it worked for me.
Following these three steps, you can promote your website without spending a single dime, except little time you will use. Website promotion is very simple if you know how to do the right things at the right time.
Do share your experiences and challenges that you've encountered when you did promotion for your website so that others can learn from them and I shall surely reply to some of your requests and comments as well.
This is a guest post by Olawale Daniel. Olawale is the author and founder Techatlast.