It has been a little over a week since Technolism was launched and I am very happy to announce the very first give-away contest here on Technolism.
In this very first free give-away from technolism, we are providing you a free Swift Theme customization from Satish Gandham of SwiftThemes.com. (Read more about Satish Gandham here.)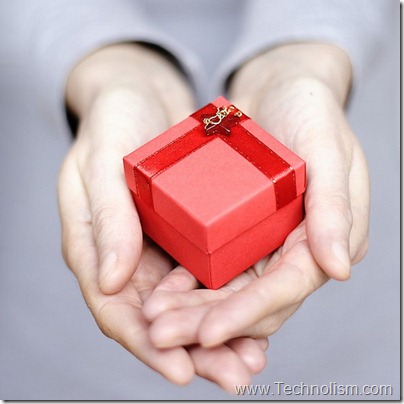 Satish has been very kind to offer a free Swift theme customization for Technolism Readers. Swift theme is a very efficiently coded theme with many features like those of Premium themes. SEO, fast loading, Theme Options Panel, awesome typography are some of the features of Swift.
Satish provides further customization of the already awesome theme where bloggers can get changes made to the basic theme as per their requirement. This can be of great help to the bloggers who have just started or are planning to start. You can make use of this professional customization of the theme for FREE for which Satish otherwise charges minimum $50 per hour.
How to win the Free Customization?
To win a free Swift Theme customization, you need to follow the below simple steps:
1. Subscribe to our email updates (using the form below or Right Side bar)
2. Retweet about this free give away with the below content
RT @technolizm Free Swift #Wordpress Theme Customization – Technolism #Giveaway: http://bit.ly/arnwvD
3. Share it on your Facebook Profile or Follow us on Facebook (optional)
You can use the 3rd point to increase your chances of winning using a different email address.
Winner will be announced via Random.org on Monday June 21st.
NOTE:
Participants MUST do all the steps mentioned above in order to enter the contest.
Once done, comment in the form below using the e-mail id(s) you used to sign up for email updates and mention the Re-Tweet or/and Facebook share URL's.
Retweet using the given format only
So, do not miss a chance to win free WordPress theme customization from a profession who is known for his fastest loading wordpress themes in the blogosphere. Share about this post on your Social Profiles and win.
We will be organizing more giveaways in the coming weeks. So, don't forget to subscribe to our feeds or follow us on Facebook to get notified about these updates.
Best of Luck to all. 🙂