Technolism completed one year in June when we organized a WordPress premium theme giveaway.
In this one year of operation, we achieved some milestones, big and small. With around 150 posts and taking care of the SEO, Google started shedding some love on Technolism with the traffic increasing with every Panda update (two so far), thanks to the unique content that we share here on Technolism. 🙂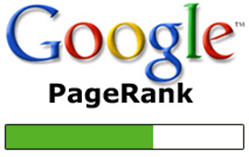 Last month, Technolism got 6 Sitelinks in Google Search which later on increased to 8. Now, there is another good news for us from Google and this time it comes in the form of their latest PageRank update.
On June 27th, Google released its second PageRank update for 2011. The last PageRank update was in January 2011.
This PageRank came with a good news for Technolism and I thought of sharing it with our lovely readers. Technolism PageRank has improved and moved from earlier PageRank of 0 to PageRank 2.
For those who are new to the webosphere and do not know what PageRank is and how it is important for a blog / website, please check this Wikipedia Link.
I am noticing a lot of webmasters sharing their PageRank updates on their Facebook and Twitter profiles and most of them seem to be happy with this PageRank update from Google.
PageRank, in recent times, has lost its importance and many have stopped caring about the PR updates from Google, neither do I but when it has actually happened, it feels nice ;). Such things just keep reminding that things are working out and you are going in the right direction. With this PR update for technolism and the traffic rise with the Google love in the past one year, what I have to say to my fellow bloggers is that have patience, keep working hard, keep writing useful and unique content and things will start working for you. 🙂
Did you see a PageRank update for your website? Do share your website / blog PageRank in the comments section below.