My younger son is really fond of watching wrestling matches. He never misses the WWE and WWF matches on TV but power cuts here in India often take this joy away from him. Then, all he wants me to do is to give him my laptop to watch the wrestling match on YouTube.
Moreover, he wants me to watch the YouTube videos on the big TV Screen and so I need to connect my laptop with TV for him.
Do you know it is very easy to connect a laptop to TV screen?
Well, there are many different ways to connect your laptop to a TV screen. You need to decide the way you want to connect your laptop to a TV screen  depending upon the ports available on your TV and of course, your laptop.
You may also like to read:
I have got a Dell Vostro Laptop and I connected it to my Sony Bravia HDTV so let me tell you how I did that!
Connect A Laptop To TV Screen
Step #1: Connect Laptop to TV with S-Video Cable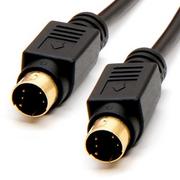 Usually, there is an S-Video port in all laptop / computers and similar S-Video input in the TVs as well. All you need to connect these ports is a cheap S-Video Cable. Usually, this cable has 4-7 pins. You can also use a 15-pin VGA Cable if you have an older monitor.
Don't worry, this 15-pin cable also provides a good picture quality, same as that provided by an S-Video Cable.
The latest laptop computers and HDTVs have same DVI ports and so you can also use DVI to HDMI Adapter cable or Male to Male cable to connect a laptop to TV.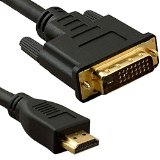 DVI to HDMI cable works when your HDTV has an HDMI port instead of a DVI port.
Step #2: Connect the Audio Cable For Sound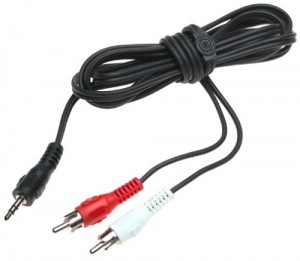 Now, when you have connected your laptop with your TV, you need a separate cable for sound. I would like to mention here that all the cables I mentioned above can transmit only video.
Audio RCA cable is used for sound when you connect a laptop with TV.
To connect audio line out from your laptop to TV, you need a 3.5 mm mini RCA Audio Cable. This cable has three different colored sockets – red, black and white.
Insert red connector in red socket of your TV and white connector to white socket of the TV. The black connector will go in your headphone jack of your computer.
Step #3: Laptop Settings
For Windows XP
Go to 'Display settings' in your laptop. You will see a tab saying 'Output To TV Screen' – Activate it.
For Windows 7Â 
Go to keyboard shortcut 'Windows +P'. This is a shortcut for display settings in Windows 7.
Step #4: TV Remote Settings to Connect a laptop to TV
Go to Menu.
Switch to 'External Inputs'.
Change default Video 1 to Video 2 or HDMI 1.
That's all, you are done. Your laptop is now connected to TV screen and you can now enjoy the YouTube videos on big TV screen.
Note: Its worth mentioning here that sometimes your computer may fail to recognize the external display. To avoid that, you must connect the Video Cable to TV before turning your computer ON.
To get a better picture quality, you may also need to change the screen resolution settings in your TV. You can use the Display Settings option for this.
So, wasn't that simple to connect a laptop to TV?