When you hear the word "BlackBerry" today, what comes to mind?  What was not too many years ago associated with a children's berry hunt, today brings to mind one of the first smart phones of our times.  BlackBerrys carry a certain air and style.  With the models that come out each year, they stay up with the times and bring us some of the best functions and features found today.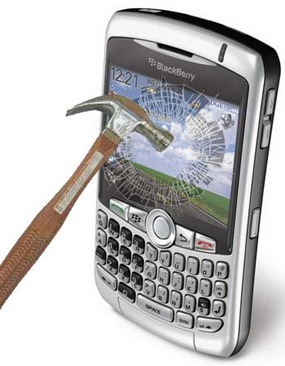 So, let's say you just bought your first, or upgraded to your second, third or more BlackBerry.  Are you set and ready to go? Just about! After the investment you have made in purchasing your new Smartphone, another thing you will want to take a bit of time to consider is getting it insured.  But what are the advantages and disadvantages you might say? We're here to discuss a few about the blackberry insurance.  As in anything in life, there are pros and cons to each.  Some points are general and apply to all, and then there are other things I'm sure you'll think of and be able to add.
Also Check Out:
Advantages
One of the first advantages to be sure, is that if something happens to your phone, it will be replaced and you will get a new one, having had to pay only a fraction of the cost instead of the full cost of the item. Whether your phone is lost, stolen or damaged, you can rest assured and breathe easily knowing that it can and will be replaced.
Another advantage should your BlackBerry get stolen, not only will the phone be replaced but should the one who took it try to make calls and run up your bill, you won't have to pay for it.
In most cases, taking out insurance will cost you much less than what it would cost you to replace the phone yourself, especially if you have a pretty high priced mobile phone.
Disadvantages
One of the first cons, is that you may never have to use the insurance, in which case you may look at it as a waste of money.  If you are a very careful person who never breaks things, never loses or leaves them where they can be stolen, insurance may not seem like a profitable idea for you.
In some situations, some insurance companies may not pay in certain situations and try to pin the blame on you and thus get out of having to replace your phone.
With all that said and done, a key in choosing a good insurance policy is to do your homework, look for the best agencies and see what they have to offer and compare it with other insurance providers. In this way you'll feel confident of getting the best deal possible.
This is a guest post written by Paul Estcott.