On the 9th of January 2012, Nokia released the Nokia Lumia 900. This is a flagship of the Finnish handset maker Nokia. Last week, we wrote about this smartphone from Nokia which is an improvement over Nokia Lumia 800 and is bigger, faster and smarter.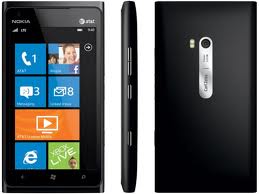 Nokia Lumia 900 Specifications
Nokia Lumia 900 has been widely viewed as a move that will set to revive the Nokia smartphones as a brand particularly in the United States where its popularity has been dwindling over time. Once you get this phone, there are quite a number of specifications that you will get enjoy. Below are the detailed specifications of the Nokia Lumia 900:
Network support for the Nokia Lumia 900
In the first place, you will get to enjoy 2G, 3G as well as 4G network coverage. As for the 4G, it allows for the LTE 700 and LTE 400 support, which means that you can get up to 50Mbps download speeds and 25 Mbps for uploads. This is a plus point to have for any mobile phone and by giving this feature in Lumia 900, Nokia wants to makes sure that you completely fall for this smart phone. 😉
Size
One look at the Nokia Lumia 900 and you will realize that it is as stunning as its predecessor, the Lumia 800. Its dimensions are however bigger at 127.8 x 68.5 x 11.5 mm. The volume is 90 cubic centimeters and its weight is 160 grams. This clearly shows that it is thinner though heavier which can be explained by its size.
The Lumia 900's Display
I have to say, it's display is impressive. It is AMOLED and the touchscreen is capacitive. It supports up to 16M colors with 480 x 800 pixels. The size of the display at 4.3 inches is one of the most outstanding features. This roughly translates to a pixel density of 217 ppi. The display allows multi-touch. To make sure that the display is strong enough, it has been made with the Corning Gorilla glass as well as Nokia Clear Black display for that crisp image.
Connectivity for the handset
You never have to worry about staying connected when you have the Nokia Lumia 900. First of all, it supports both EDGE and GPRS class 33. It also has HSPDA, HSUPA and well as LTE capabilities. It can access Wi-Fi networks and well as Bluetooth. For the more traditional user, it has got USB connectivity.
The phone's Camera
When it comes to the camera, it is quite similar to the earlier version, Lumia 800. It has got the standard 8 MP camera with 3264 x 2448 pixels. It utilizes Carl Zeiss optics with an auto-focus feature and sports two LED flashes to make sure you get the best of the photography experience in low light as well. The camera allows for Geo-tagging. With the ability to take 30 frames per second at 720p and Nokia's video stabilization feature, the videos are quite amazing. There is also a 1.3 MP secondary camera for video call and supports VGA videos at 30 frames per second.
Nokia Lumia 900's Processor
In the heart of the Nokia Lumia 900 lies a single 1.4 GHz Scorpion CPU. The chipset is Qualcomm APQ8055 Snapdragon. As for the operation system, it uses the Microsoft Windows mobile 7.5 Mango and this is why it can support LTE. The GPU is Adreno 205.
Other features include the accelerometer, gyro, proximity, threaded SMS, MMS, email, push Email, Asissted GPS, Stereo FM radio and a compass. The battery is non-removable and 1830 mAH. It however doesn't support JAVA.
This is a Guest post by Rajkumar Jonnala.