Developed by Amazon.com, Kindle Fire is a multi-purpose device which is manufactured by Quanta Computers and it is considered as the 'tablet computer' version of Amazon's Kindle e-book.
It has a 7- inch multi- touch Gorilla Glass display with IPS technology, 600 X 1024 pixel resolution and capacitive touch sensitivity. Released by Amazon on the 15th November 2011, it was wholeheartedly welcomed by the e-book users' community all over the world.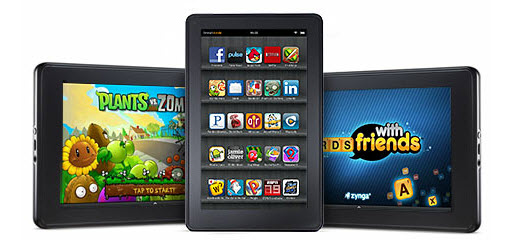 Today, it is a serious competitor of Apple's iOS devices and Google's Android and is set on the track of becoming one of the best hand carrying sophisticated gadgets in use worldwide.
Available in the market at the price tag of $199, Kindle Fire is very handy as it provides the user with many facilities such as streaming movies, music, games, e- books and various other entertaining apps in such a handy device weighing approximately 413 grams.
However, it also shares the same vulnerabilities as any other gadgets; it is prone to hacking. The user must keep in mind that this device is very sensitive hence, it is important to protect it.
In order to protect Kindle Fire from hacking and misuse, the user must take certain precautionary measures which I have tried to list below.
#1. Keep Your Account and Profile Password Protected
The worst possible thing that can happen to the owner of the device if it gets lost or stolen is that the thief can abuse the actual owner by misusing his or her account to do undesirable things. Keeping everything password-protect can prevent the thief from taking advantage of the device in any manner.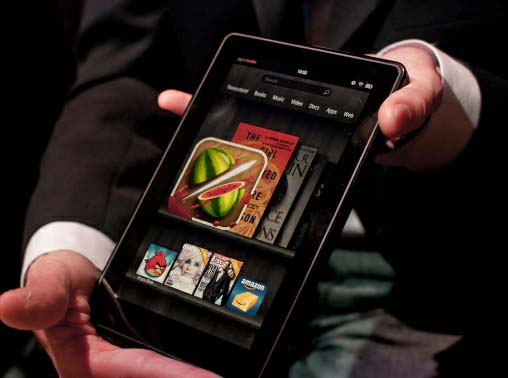 #2. Keep Your Account Closed While Not Operating on Kindle Fire
The user must never forget to log out from the device. It is imperative the user gives special attention to this matter because most of the online harassment originates from gadget hacking.
This is because gadgets such as Kindle Fire can provide only limited protection to hacking hence making it highly vulnerable for misuse. The user is also advised to disable all features that keeps him or her logged in such as the 'remember your password' for an account.
#3. Always Lock your Wi- Fi
Wi- Fi is another medium for hacking. However, it has a straightforward method of prevention. It is very well understood that it is not physically possible for the owner to carry this device everywhere he or she goes. Therefore, the owner might forget to disable the Wi-Fi before leaving the device.
This gives misusers a perfect opportunity to take advantage of the Wi-Fi facility at your expense. Certainly, no one wants that to happen. Therefore, the user must always remember to switch off their Wi- Fi before parting with their device.
#4. Avoid Downloading External Apps
Kindle Fire, by default, contains Amazon apps but the user is free to download and install other external apps onto their device. Installing external apps on your device can be a very risky business because it allows infected apps to enter and damage the device.
For this reason, the user is advised not to change the settings to "Allow Installation for Applications" from unknown resources. If it becomes extremely necessary, it is advised to download known apps from trustworthy sources.
#5. Clean Your Browser Regularly
Last but not the least, the user should clean out their cache, cookies and browsing history from the tabs and delete all saved passwords for obvious reasons. If the owner ever loses the device, then he or she can be rest assured that his personal information and accounts are safe.
Although, the makers provide a warranty for the Kindle Fire Device which includes the defect in workmanship and material used (If your Kindle fire faces any such defect you may get it replaced or repaired free of cost). Following the above mentioned tips, you can keep your gadget safe and functional.
What do you think about the above listed 5 ways to keep your Kindle Fire safe. Which one do you like the most? If you have some more tips to enhance the security of your Kindle device, do share it with us in the comments section below.