We've all heard about the famous Nokia 808 PureView, which is expected to make a revolution in the world of mobile phones and cameras with its 41MP sensor. Nokia's new cameraphone was announced a couple of months ago, and soon it'll start arriving in different markets. The US, for example, is going to get it very soon via Amazon Wireless, and the price for its unlocked version is already set at $699.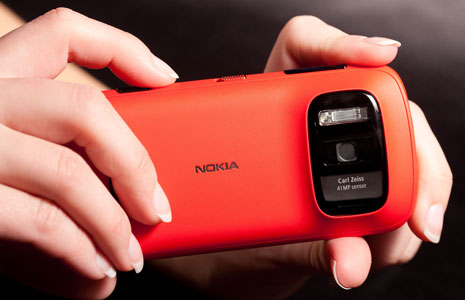 Actually, the Nokia 808 PureView wasn't planned to be brought to the US at all, but then Nokia and some American carriers changed their minds – thanks to the "popular demand" of the phone, even though it runs an almost dead platform – Symbian.
Also Read:Â Samsung Galaxy S3 vs HTC One X vs iPhone 4S
The 808 PureVew is one of the best Nokia phones at the moment, even cooler than the Lumia 900 in some sense, and thought it can't beat the giants like the Samsung Galaxy S3, iPhone 4S or the LG Optimus LTE2, it can easily stand against some cameras… Surprised? Just have a look at these pics taken with the PureView and Canon EOS 5D Mark III, Olympus E-PL2 and the Apple iPhone 4S.
Well, as you can see from the pics above, the photos by the iPhone 4S are rather weak and blurry and can't really be compared with the others. The Olimpus camera did a bit better than Apple's smartphone, but still its photos can't be compared with those taken with the other two.
As for the 808 PureView and the Canon EOS 5D Mark III, there was a tie, which is fantastic, since the Mark III is a professional camera that costs around $3,499, and Nokia's cameraphone for only $699 can shoot similar photos… Not bad, right?