And, the Winner is Out 😉
Technolism turned 2 this June and as a part of our 2nd Birthday Celebrations, we organised a cool giveaway with Apple iPod Shuffle at stake.
I am quite excited and happy to share the cordial response and feedback you readers have given us in the past 3 weeks! Well, it has been overwhelming.
In total, we had 2,776 entries into the raffle out of which the lucky would get this flashy and stunning Apple iPod Shuffle 2GB.
Its been quite a busy weekend with the sun finally coming out in the British Summers (well, this summer hasn't turned out really well!!) and now that I am back, here is a quick post to announce the lucky winner.
The winner of Technolism Giveaway # 2 – iPod Shuffle 2GB is Diana Cotter (Entry Number: 2257).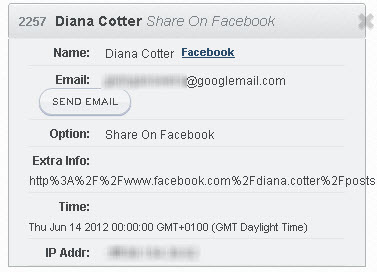 Diana – Congratulations!! We will soon be contacting you for details about sending your brand new iPod Shuffle. Enjoy 🙂
All our readers, thank you so much for joining the celebrations and for your continued support. This time, Diana got lucky – wish and hope you to be The Next One. 😉
We will come up with more such giveaways and offers in the future.
Stay tuned for more!!