As I informed you last month, we made the move from DreamHost to HostGator, finally. Once we made the move to HG, any new domain / blog that is being added to the Technolism network is being hosted with HG only and so far we have not faced any issues while hosting with HostGator.
Here is a quick tutorial which I have put up to help you with hosting your first new domain on HostGator. If you have also moved your hosting to HostGator and plan to be with WordPress, the below post might interest you:
Host an Addon Domain With HostGator
Step 1. First of all, you need to make sure that you have updated the Nameservers for your domain name to XXXXXX.HOSTGATOR.COM. You need to replace X's with the nameserver value which HostGator must have sent you. This can be changed by logging into your domain registrar account. We use Godaddy for managing our domains and if you are also with them, you can access the settings to update the Nameservers by going to this path in the Nav menu. Domains > Domain Management.
This opens up a new page, listing all of the domains you've purchased from Godaddy. Click on the one you want to host on hostgator. Then look for the Nameservers section on this page and click on 'Set Nameservers' and add the nameserver values as mentioned above.
Step 2. Go to your Hostgator Cpanel using the details you would have got in an email from the HG team.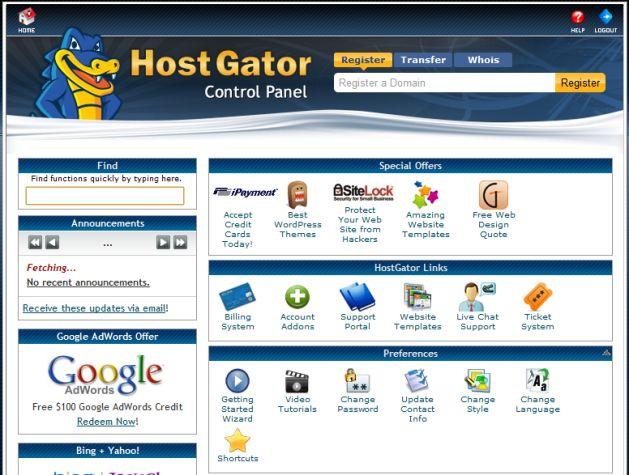 Step 3: Look out for the Domains section and click on "Addon Domains"

Step 4: Add the following details on the "Create an Addon Domain" page:
New Domain Name
FTP Username
Root Folder
Password or, you can click on 'Password Generator' button.
Once you have added the above details, click on 'Add Domain' button.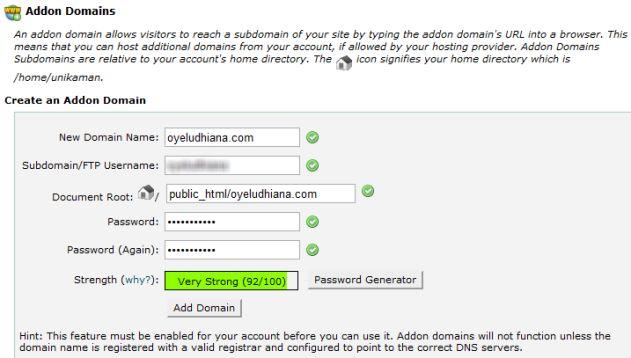 Step 5: There is no step 5 as such. When you click on the 'Add Domain' button above, you will see the confirmation page stating that the new domain has been added.

Once you have added the new domain on Hostgator, you can go ahead and install WordPress on Hostgator Webhosting if you are planning to start a blog with WordPress.
I hope that this quick tutorial helped you in setting up a new Addon domain on HostGator shared webhosting service. Stay tuned for more such tutorials and in the meantime subscribe to our free email updates to make sure you do not miss any.