Apple launched its latest phone, the iPhone 4S last month. Its predecessor, iPhone 4 has been in circulation for quite some time now, and a host of accessories have been released to enhance the iPhone use.
One such accessory is the iPhone projector, and there are a number of things that you didn't know about this device that can be used in so many circumstances. In order to help you understand as much as possible about the iPhone projector, here are 5 things you didn't know about them.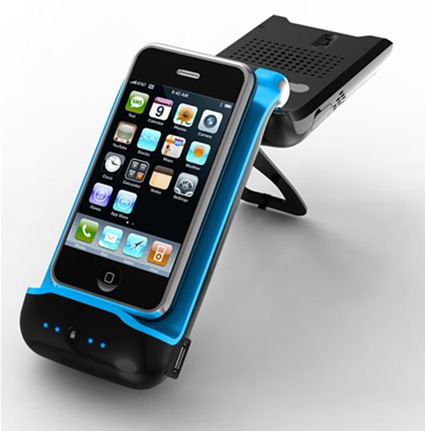 They Exist
Yes, most people had no idea that these beautifully simple devices existed, and only a small number of people have purchased these devices. These iPhone projectors have been released in the last few months, and those who know about the device are buying them as fast as they are being produced. What many people had hoped would one day happen has, and you are now able to purchase a device that will play videos and presentations from your iPhone.
They Have Many Uses
One of the best things about these iPhone projectors is the fact that they can be used for a host of purposes. All of the pictures that you have taken with your iPhone camera can now be displayed with the iPhone projector, which can show images as large as 40 inches on any surface that is flat.
The iPhone projector can also be used for business purposes, as you can whip out your iPhone projector to show that nifty PowerPoint or Pages presentation you have made on your iPhone or iPad. You can also watch videos when on the go, as the portable projector has a battery life that will allow you to watch an entire 2 hour movie
They Have Amazing Built in Features
The tiny iPhone projector is built with a speaker with 1 watt of power, enabling you to enjoy movies without the need for headphones. You will have a battery that will last 120 minutes, and the power supply can be plugged in to provide unlimited hours of fun. The device is built to be small and fit in your pocket, but it comes with an SD card slot and an A/V input as well.
They Can Be Used With Other Devices
Rather than just being limited to use for iPhones, the iPhone projector can be used with nearly any device you want. You can connect your gaming system, DVD player, and other brands of smart phones. The SD card allows you to insert media at will, and the main video and audio file formats are supported by the device.
There Are Many Types
Aside from the simple projector that is designed to be plugged directly into the iPhone 4, there are a number of pico projectors that can be used with your iPhone. As mentioned above, these devices are easily portable and are able to be carried around in your pocket. You will find that the wide variety of iPhone projectors makes it easy for you to enjoy any type of portable media when on the go.
This is a guest post written by Paul Estcott.