If you are a true Apple fan, the title of this post is what brings you here, I bet. Apple anyways rules the world today; just imagine the world 30 years from now, when Apple takes over the world with its technology and is just everywhere, in every form. Apple may even lead to changing the surrounding around us and create what we may call as the iWorld.
An Apple fan, Ming仔 has come up with an idea for an Apple iPhone commercial.*  It is an amazing video of what the iWorld will be like at that point in the future. You'll be surprised at how awesome or awful the future seems.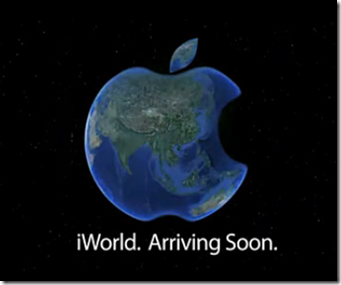 As the demand for Apple's products goes up with every new launch, you will not be amazed if Apple is launching an iPhone each year till the end of eternity. It may even turn up that they even increase the frequency of the launches of the most successful smart phone of all times, and 30 years from now, release an iPhone 44G.
The below video envisions something similar. From iLighters, iHairDryers and iLipstick to iCigarettes to iGuns! This video has got it all!
If you're a real Apple fan then I am sure you must be very H-(App)-y and not at all amazed as Apple makes anything possible. Don't believe me? Watch the above video again and then meet me 30 years or an iPhone 44G later.
Video by Mingä»". Check out his youtube channel for more.
*This isn't a real commercial, it's just for fun.