Apple launched the first generation iPad in India in January this year. Less-than-two-month-old tablet in India got the announcement for the next upgrade to the Apple tablet in an Apple special media event 2 weeks ago.
Soon after unveiling the iPad 2, Apple slashed the prices of first generation of iPad by $100 in the US. Following the same fashion, Apple India has announced a Rs.3000 cut in the prices for the device in India also, which is close to $75.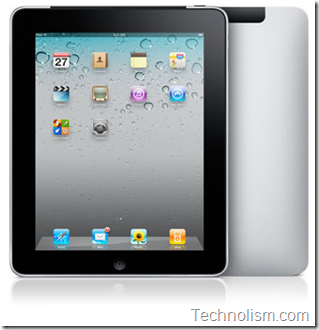 The slashed prices for the first generation iPad in India are as listed below:
16GB Wi-Fi: Rs 24,500 (earlier price: Rs 27,900)
16GB 3G+Wi-Fi Rs 31,900 (earlier price: Rs 34,900)
32GB Wi-Fi Rs 29,500 (earlier price: Rs 32,900)
32GB 3G+Wi-Fi Rs 36,900 (earlier price: Rs 39,900)
64GB Wi-Fi Rs 34,500 (earlier price: Rs 37,900)
64GB 3G+Wi-Fi Rs 41,900 (earlier price: Rs 44,900)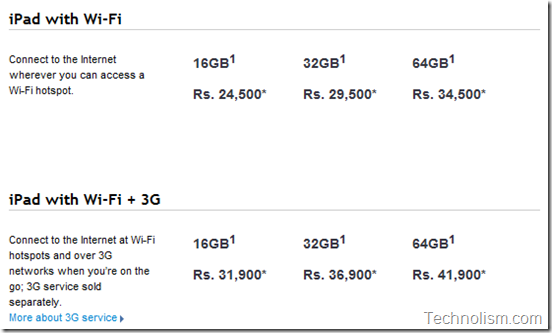 iPad 2 started shipping in the US on March 11 and is due to start shipping in 26 other countries from March 25th including Japan, Germany and United Kingdom. India is, as expected, not on the list till now and the expected timeline is also not known so iPad fans in India have to wait till it is officially launched in India.
Check out our iPad 2 coverage below:
Detailed features of the iPad 2
iPad 2 Priced at $499, starts shipping in US from March 11
Watch full Apple March 02 – iPad 2 launch event Video Stream Online
So, are you going to take advantage of these slashed prices or better wait for the iPad 2 to make an official entry in India?