Facebook is the most popular social networking website that is changing and adds something new almost everyday. Similarly, the Andriod market is also growing day by day as this OS is giving a lot of user friendly applications. Facebook for Android allows you to update status, share, add photos, connect with your friends, checkout their statuses and photos from your Android device. Google's Android market has countless and a variety of Facebook applications, all equally user-friendly and easy to use.
We have already shared with you Top Free Printing Apps for Android and Best Free Bluetooth Android Games. Now, let us look at the promising five android facebook apps for 2012.
1. Go Chat
Go Chat Facebook (Android) is the top rated and the best chat application for Facebook.
Facebook users can talk with their friends via Facebook Chat using this app. It is the most preferred one among users as it gives a good chat experience. Go Chat comprises of many and a variety of features that have helped it score high. Here's the list of the awesome features which the app carries itself.
At first, this app provides easy and secure Facebook chat login.
An absolutely free app and needs only an internet connection or WiFi.
Send messages also when contact turns Offline and the message shall reach the member's Facebook message Inbox.
Send photos, video, voice notes over the chat.
Swap conversations with gestures.
Choose to use your choice of Smileys.
Share images and location.
Apart from the above, Go Chat plugin is available to send messages instantly and facilitate offline chat. [Link: Go Chat]
2. ES File Explorer

ES File Explorer apps enables easy sharing of files with Facebook Android. The ability to browse network servers and online FTP is great. The interface is user friendly with easy navigation and the app supports 18 languages. With ES File Explorer, you can manage all your files and folders with ease. [Link: ES File Explorer]
3. MyChatDroid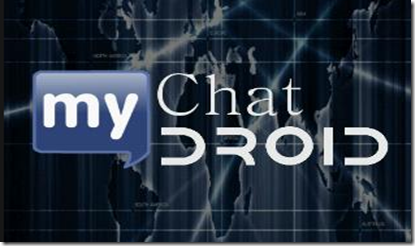 myChatDroid for Facebook created by Bruno, is a very simple chat application. It connects your Android device to Facebook Chat. Some of the great features about myChatDroid are the Emoticons, ability to add clickable links in the chat messages, automatic reconnection after connection loss, sound alerts/led notifications on new messages and messages history are recoverable after restart or disconnection. [Link: MyChatDroid]
4. Funny Status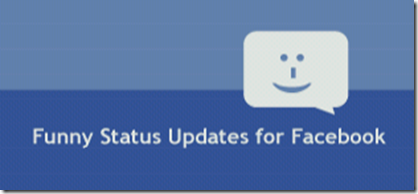 The Funny Status App has received a good response from Facebook members. This App lets members to select a funny status from the available 1500+ statuses and post it as their status on the Facebook profile. People can respond to the funny status by way of comments or likes. [Link: Funny Status]
5. FriendCaster
FriendCaster is yet another popular and complete app for Android Facebook. It is the only full Facebook app that includes advanced photo editing and effects. FriendCaster has a lot of features that are worth mentioning.
The app is more secure with enforced SSL encryption. Users can manage their friends by adding new people, removing friends, as well as adding desired friends as their favorites.With regards to photos and video, users can upload multiple photos and video and make use of the filters and enhancements available. Users can view their Events and Groups, set the RSVP status and add photos and video to their own group. Users can choose and apply from a range of dark and light themes available to them. [Link: FriendCaster]
Author Bio:
This is a guest-post by Katherin Annie. Katherin, the author of this blog post has shared her thoughts on software, mobile technologies, deal websites as a regular guest blogger.