Ultrabook is actually a term introduced by Intel to indicate portable PCs having high level performance, standardized designs and high end hardware. However, later on it became a simple word that can describe thin, light and high performance laptops. Even though it is a term used by Intel, all major brands are using this term for their range of laptops. As per the standards of Intel, an Ultrabook should come with ultra features like high security measurements, good battery backup, instant power on, and rapid standby.
Also Check:Â 5 Android 4.0 Ice Cream Sandwich Tablets Under $200
An Ultrabook should have some general features such as Intel i series processor (Core i3, Core i5 or Core i7), a fast SATA storage medium, and USB 3.0 connectivity. Almost all the major brands are into the market with their ultrabooks with highly competitive features. Technical specifications – configuration, power usage, display, style and comfort are the main features that all these major brands are competing on.
Additional features like high end webcam, music and multimedia capabilities are added by various brands to have an upper hand in the market. As per the statistics from Intel, they are confident that 40% of the market will be conquered by ultrabooks by 2012. They have even announced $300M only for the development of Ultrabook hardware and software. Not just Intel, all the major brands are already on the market with their ultrabooks. Now, let's have a quick look at the major ultrabook brands on the market and the products they have to offer.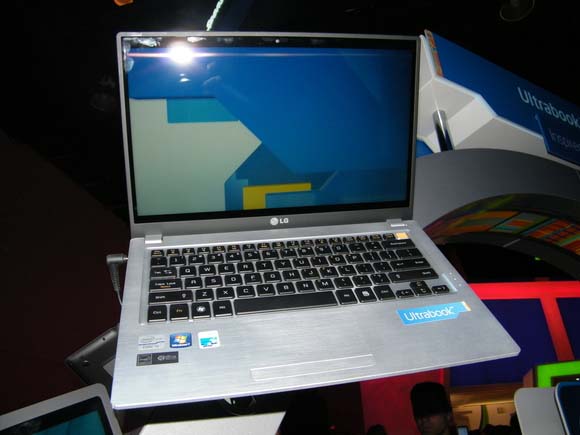 The Z series LG Ultrabooks run on windows 7 (for now). It has two variants Z330 and Z430. The Z330 comes with a 13.3 inch display and Z430 with a 14 inch display. The thickness from front to back is 14.7mm.
Asus Zenbook UX31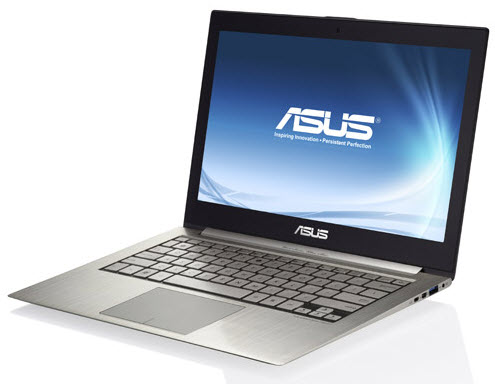 Asus introduces Zenbook with a stunning design in silver and black colour, perhaps the most beautiful design in the category. It comes with a 13 inch display and forms a wedge shape when it is closed. It has 17mm thickness at its thickest side and just 3mm at the thinnest.
The Intel Corei5 powered Samsung series 5 Ultra comes with 13 inch and 14 inch displays. The 13 inch display model has 17.6mm thickness at its thicker side and 14mm at it thinner side. The display is a Led super bright screen. Available in 128 Gb/256Gb SSD or 500Gb Hard Disk options with a 16Gb flash drive. The battery life is about 3 hours which is comparatively low.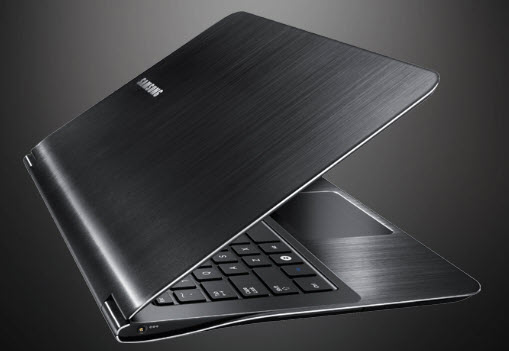 Samsung Series 9 Ultrabook is thinner than the series 9 laptop which is world's thinnest laptop. The 13 inch Ultrabook has a thickness of just 12.9mm. This ultrabook is powered by the 1.7 GHz Core i7 processors from Intel.
This hard core design 13 inch HP Folio 13 ultrabook has a thickness of 18mm around middle – not so slim. But it is from HP and the attracting factor is that it has a battery backup of 9 hours. This is a very attractive feature for those who works mobile regularly and needs lasting power than a stunning design.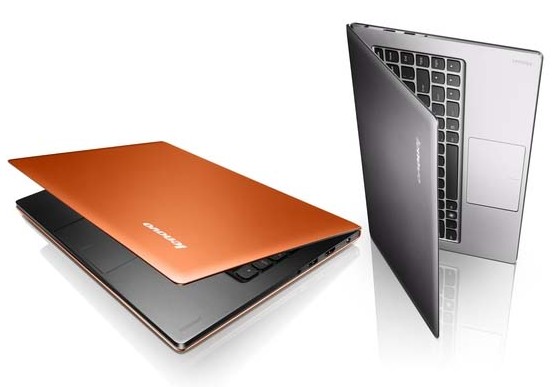 Lenovo IdeaPad U300S is also a wedge shaped design like Asus Zenbook, which slides to thin and the ends. It has a thickness of 16mm. The body is fabricated with Aluminium and has a weight of 1.4Kg.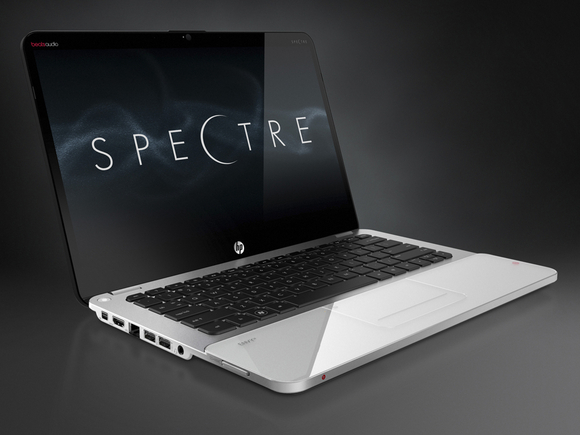 It is a bit bigger one when compared to other Ultrabooks and hence a bit fatter. Available in 13 inch and 14 inch displays. Powered by Core i5 or Core i7 with a hard drive of 128Gb inside. HP claims a 9 hour battery backup too.
Another beautiful Ultrabook to the party is the Dell XPS 13.  This pretty gadget has intel's Core i5 or Core i7 inside and has a memory of 4Gb and 128Gb/256Gb SSD. It has a thickness of 6mm at its slimmest side.
Asus Zenbook UX21
Asus Zenbook UX 21 is the first 11 inch ultrabook in the market. It matches in all its aspects with another 11 inch ultra portable – Apple's MacBook Air. It also features the same processor that macBook Air has – 1.6GHz intel Core i5 that runs on low voltage. It also has a 128 SSD that fasten and makes the system really responsive.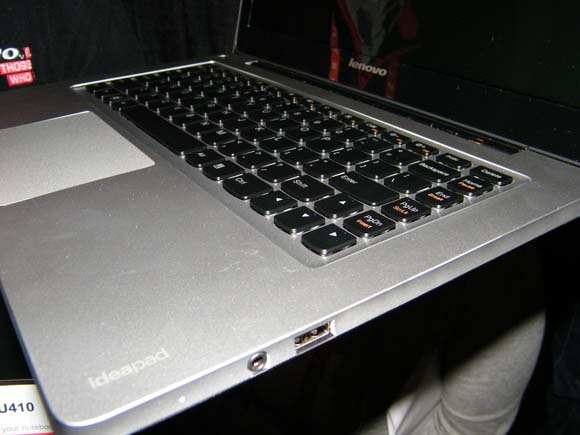 This comes with a design similar to MacBook Pro and the cost is placed at entry level. The 13 inch U310 weighs about 1.7Kg in an aluminium body with 18mm thickness. The Core i5 featured gadget can have a memory of 64Gb SSD or 500Gb Hard disk. The U410 comes with a larger display of 14 inches.
The 16mm thick (on the thickest side) Z830 comes with Sandy Bridge Power and it has given the best track pads. Toshiba Satellite Z380 Ultrabook has a long lasting battery life too.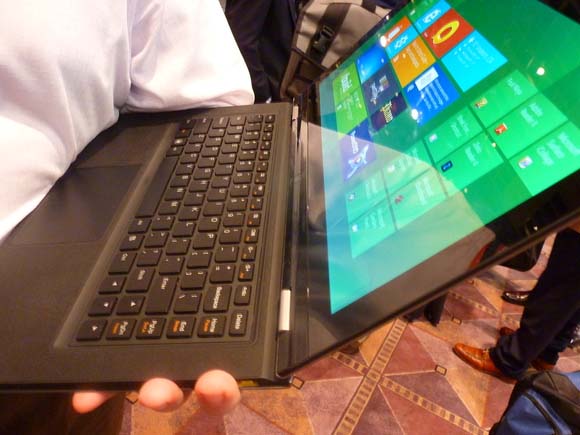 Lenovo IdeaPad Yoga tablet cum ultrabook gadget is very flexible and foldable and the only one of its kind which can be used as both an Ultrabook and a Tablet too. It comes with a 13.1 inch touch screen. It runs on the Windows 8 platform and has a QWERTY keypad for heavy working sessions and a touch screen for tablet experience. This Ultrabook obviously is not going to be anywhere in the cheap range.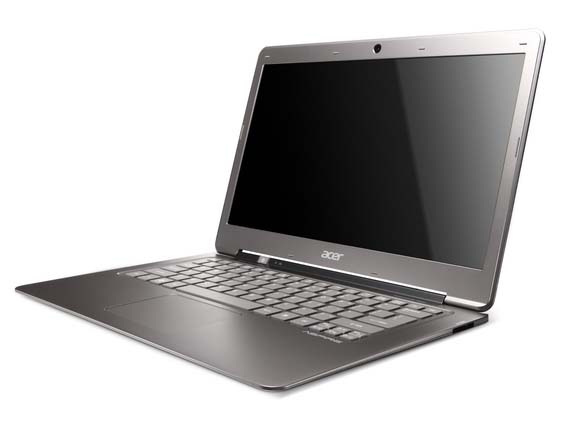 This 13.3 inch Ultrabook is the best suitable for regular travellers. Acer Aspire S3 comes with intel's Core i7 processor which provides good experience. A low power version with Core i5 processor is also available.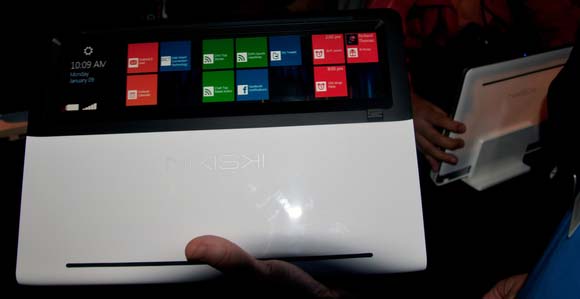 Nikiski is not actually an Ultrabook. As per Intel, an Ultrabook version of the Nikiski will be available this year. The glass touchpad feature is that makes it more interactive.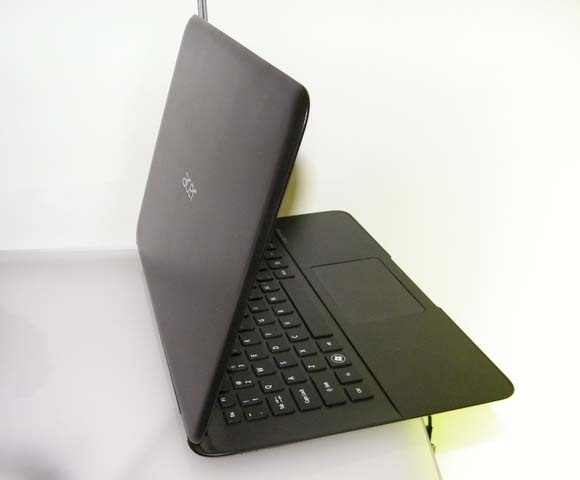 The Aspire S3 like Acer Aspire S5 has a thickness of 15mm at the thinner side and weighs about 1.35Kg. It has a 13.3 inch display and technologies such as Thunderbott, SSD storage and a fast Intel processor (not specified from Acer).
Novatech nFinity 2367 Plus – An Ultrabook which is not from one of the major competitors in the market. The British firm has enough choices with its Ultrabook range varying from Core i3, Core i5 and Core i7 and with different quantities of storage space and memory.
So, which one do you like the most and why? Do share with us the one's on your wishlist and also, if you come across any more, as good as these – we will be happy to add it to the count!