On Wednesday 9 May 2012, Research In Motion (RIM) announced a stylish new trendy smartphone for socially linked customers. The new BlackBerry Curve 9320 smartphone features all the basic BlackBerry messaging and social-centric features which keep people attached to their love ones. And it introduces the global 3G connectivity and What RIM announces a long-lasting battery life.
Research In Motion, EVP Smartphone, Carlo Chiarello said "The new BlackBerry Curve 9320 is designed to make it incredibly easy for users to stay socially connected."
The new BlackBerry Curve 9320 has been launched with many upgraded features and services that its predecessor does not have. It is the best option for the first time buyer of Smartphone.
BlackBerry Curve 9320 General Features
The BlackBerry Curve 9320 has everything a customer desires to keep in contact with the people and things that really matter to them. It features a dedicated BlackBerry Messenger key (BBM), which presents the powers of RIM's famous mobile social network up in one go. Also, it is designed with the latest keypad which is very easy to use, stylish and quick. Basically BlackBerry Curve 9320 is designed for those who use social networking websites such as Twitter, Facebook, and LinkedIn. It operates on BlackBerry OS (7.1).
Design and Display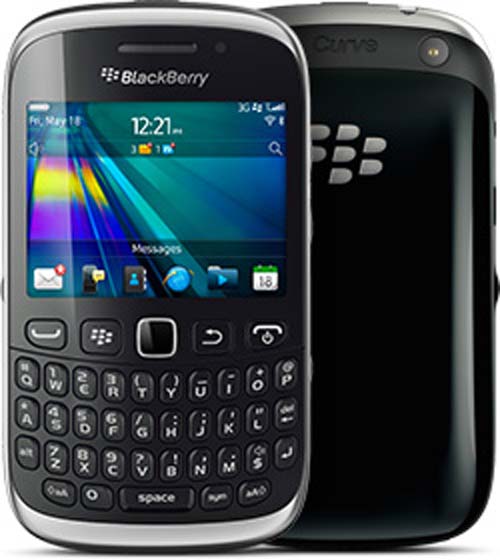 Basically, Curve 9320 is a Smart Phone. Its screen size is 2.44 inches (non-touch). The dimensions of BlackBerry Curve 9320 are 109 x 60 x 12.7 mm which weighs 103 g.  The display resolution of phone is 320 x 240 pixels.
Phone Specs and Features
It runs on BlackBerry OS (7.1) which provides the high-end performance and speed. It features GSM, UMTS, GPRS, EDGE and GPS with A-GPS. It also offers the navigation. It is installed with single core processor with the system memory of 512 MB RAM. The external memory can be expandable up to 32 GB.
With the connectivity of Bluetooth (2.1) and Wi-Fi 802.11 with Wi-Fi hotspot makes it awesome and good choice for those who are looking for smartphone.
BlackBerry curve 9320 features a 3.2 megapixels camera with LED flash with which you can click the great photos quickly.
Battery Backup
RIM is also offers 'Supercharged' battery life from the Curve 9320 with a 1450 mAh battery. It claims the talk time of 7 hours and stand by time of 18 days.
Social Oriented Features
The latest Blackberry Curve 9320 comes with the pre-installed core messaging and social networking features and apps, including Facebook and twitter.
Also pre-loaded with new Social Feeds 2.0 apps, it allows users to post updates to many social networks instant at the same time.
In addition, the smartphone comes with new Parental Controls on-device feature through which parents and guardians can restrict the access to specific functions, features and apps of the phone.
So, what is your take on this new smartphone from Blackberry? If you are still not able to finalize which smartphone to go with, below are some posts which might help you.
Do check these out and do let us know which smartphone you decided to buy and why?