One of the most renowned brands in the world, Samsung has created its own market of cell phones and smart phones. Speed and power are the things which come under the smart phones category. Many other brands are also out there trying to create the best smart phones for people's satisfaction which never ends because everybody has their own requirements. To stay ahead in this race, Samsung just announced its new creation Samsung Galaxy S3. To make your stay on this page worth it, I have explored the features and made it easy for you to either pick it or kick it.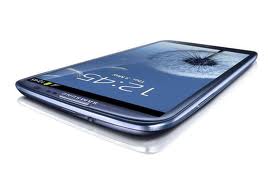 Design and Display
Talking about the looks of new Galaxy S3, it has some of the features from the other models of Galaxy line. I don't know about others but I don't like the ceramic body of Samsung Galaxy III. The looks actually are not up to the mark what the users expect from the company like Samsung. Maybe, the reason behind this could be that Galaxy S3 is the first smart phone designed by lawyers? Keeping the looks aside, let's discuss about the features of the Smartphone.
Galaxy S3 can see, respond and listen to the user and work accordingly which is why it is said to be inspired by nature. It comes with 4.8 inch super AMOLED HD display with resolution of 1280×720 pixels, not the best available in the market of smart phones but its incredible. The phone is 133g in weight which is very light.
Platform and Interface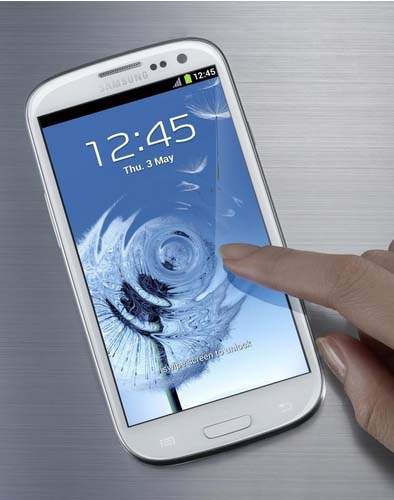 It comes with Android's new version 4.0 called the "Ice Cream Sandwich", improved speed and functioning. A 1.4Ghz quad core processor is what powers to this smart phone. The inbuilt memory or RAM is 1GB which is very good and will work just fine but if you need to expand the memory then it can be expanded up to maximum of 64GB with a micro SD card.
Features of Samsung Galaxy S III
Camera: It comes with two cameras, an 8 MP of rear camera and 1.9 MP of front camera. Both cameras are great and take HD photos without delay in capturing. A 'burst shot" function allows you to capture 20 photos instantly and an option called "best photo"chooses the best photos from all automatically. The 8 MP camera of Galaxy S3 gives 1080p resolution and 1.9 MP camera provides 720p which is very good for a front facing camera. Video recording is done in HD without any lag.
Also Read:Â Comparison – Samsung Galaxy S3 vs HTC One X vs iPhone 4S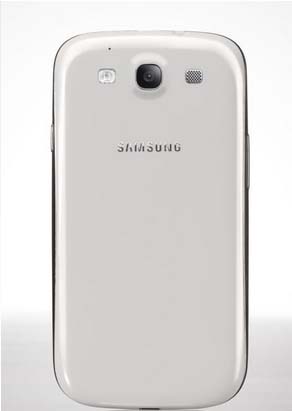 Pop up play: This feature will catch your eye for sure, allowing you to play a video anywhere on the screen. This lets you do multitasking while watching a video, so that you don't have to start it again while surfing internet or any other task in between.
Smart Stay feature:Â  This feature is built in very smartly. With the help of the front camera, S3 can track your eyes when looking at the screen or not and turns the display off and on.
Voice recognition: We can't say this is a new feature but Samsung says that it is very improved and smart. For example, you can even shut the alarm by just saying "snooze" and many more commands like this are added.
Wireless charging: For those who can't leave their phones for a second, now you can charge your Galaxy S3 on wireless mode making you somewhat independent but you have to buy the wireless dock for charging your phone wirelessly.
Samsung Galaxy 3 Price in India
The all new Samsung Galaxy III will go on sale with 296 carriers in 145 countries and Samsung Galaxy S3 will be available from the next month in India and will cost around Rs. 38,000. It is quite highly priced than the other phone from the same series Samsung Galaxy S2. Samsung Galaxy S3 also surpassed HTC One X in terms of price which is considered better in terms of features and specs. iPhone 4S is however the most expensive Smartphone among the latest ones as it is available at Rs. 44,450.
Overall the features in Galaxy S3 are fantastic and it will be worth buying if everything works as Samsung has promised. The display, camera, interface and functioning are worth trying if you already do not own a Samsung Galaxy S II, but it might not be a great decision to upgrade from S2 to an S3. As far as I am concerned, Samsung Galaxy S III is more of a pick gadget rather than kick.
What is your take on the latest smartphone from Samsung?