Facebook has recently been flooded with SCAMs, with spammers finding new ways to attract the users to click on the scam links. This time, they have targeted the FB users by offering them a feature which seems that many Facebook users want, the "Dislike button."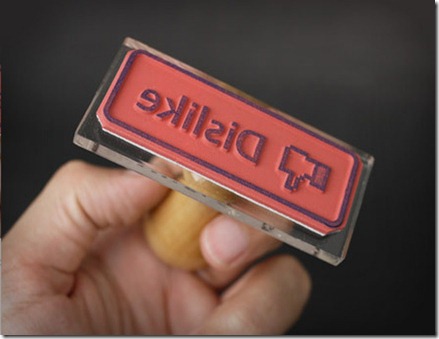 Please note that for the time being, Facebook doesn't offer a dislike button and this is just another bait for the unwary.
The messages claiming to offer the opposite to a like button have been appearing on many Facebook users' walls, spamvertised as "Facebook now has a dislike button! Click 'Enable Dislike Button' to turn on the new feature!"
This scam got my attention when I got a similar message from one of my friends and saw that my wall is flooded with similar message from friends who have clicked on the link.

Upon clicking on what looks like a recently added genuine Facebook feature, users are exposed to a "Follow the steps below to get the Dislike button" instructions page.
This message is spreading very fast and getting viral as clicking on the link, will not only forward the fake message about the so-called "Fakebook Dislike button" to all of your online friends by posting it to your profile, but also run obfuscated Javascript on your computer. The campaigners appear to be monetizing the campaign through a survey scam.
So, my advice to all the readers is, please do not get swayed away by such messages and stay away from such links. When facebook will release this feature officially, we will notify you. But I do not see it in the near future. In the meantime, subscribe to our email newsletter to stay updated. Till then, Happy Facebooking.
Please share this news with your friends on Facebook and Twitter, so that they do not click on such spam links, and stop it from spreading.