Today, at the Facebook f8 developer conference, Mark Zuckerberg, Facebook CEO, unveiled the complete revamped version of Facebook profile page which tends to make your user profile more feature rich which puts whole of your past life on to a single page and resurfaces all the content you have created on Facebook some time in the past, more like a virtual scrapbook ;). The new interesting feature-rich user profile has been named Timeline by Facebook.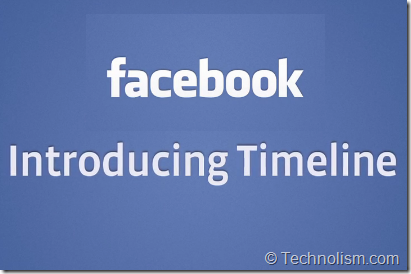 Mr Mark Zuckerberg described the history of the facebook user profiles explaining all the iterations since the launch back in 2006. After giving a brief of all the past versions of the facebook user profiles, Mark revealed Timeline, the new revamped version of facebook profiles.
As we informed you already, Facebook also announced the association with Spotify, Netflix, Hulu and the likes to reveal the applications for adding Music and Movies ticker within Facebook which would show the listening and watching activities of a users' facebook friends 🙂
Showing a demo on how the new FB user profile works, Mark referred to how Facebook automatically adds photos, status updates and life events from your Facebook history to your timeline. You also have the privilege of adding photos and content yourself to the timeline to fill out the "Way Back" section. At the f8 conference, Zuckerberg showed how to add a baby picture to the beginning of your timeline.
"It's fun and easy to fill out your timeline," Zuckerberg said.
One of the amazing features of the new user profile is the cover photo, which displays a giant image at the top of the new profile page.
This new facebook profile, as I see is going to benefit bloggers and content marketers quite well as today, in the current profile, once you add a status to your profile, it is gone and you are very unlikely to see it again. Timeline solves this issue as it resurfaces all the content you have created on Facebook 🙂
As of now, the Timeline is not revealed to the users; once we have the access to the new user profile – Timeline, we will share more first hand information with you. 🙂 So, stay tuned!
Below is how Timeline – the new Facebook user profile would look like:

You can read more about the new Facebook user profile – Timeline at this link.
Do you like the new facebook user profiles? Do drop in your comments to share your views below.