Last year, when I purchased my first Apple iPhone, the iPhone 4, I wrote a quick tutorial on how to  move your contacts from Nokia Phone to your newly purchased iPhone in 6 simple steps which involved using MS Outlook and iTunes. It was very well appreciated by our readers and happened to be the most popular article here at Technolism and has got more than 65K page views and around 100 comments till date ;). Well, thanks a lot for the appreciations; such feedback encourages us to put more useful content which is helpful for masses. You can read the post, I am referring to, here.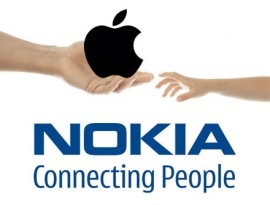 We, at Technolism keep on searching for ways which are helpful for our readers and in a similar attempt, I came across an even simpler process to transfer your contacts from Nokia to Apple iPhone in the form of iNoki iPhone app.
With iNoki, you do not have to first copy your contacts from Nokia phone to MS outlook using Nokia Ovi Suite and then copy them finally from Outlook to iPhone. Instead, you can simply make use of the .NBU file created by the Nokia Ovi Suite and transfer all your data to iPhone.
There is an amazing iPhone app called iNoki which makes it possible, and the process involved is even simpler than the earlier tutorial, I shared with you. iNoki, which recently upgraded to v1.2 is ported from its windows brother Noki, which has been there for 4+ years now.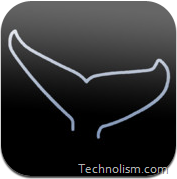 With iNoki, you will not only be able to transfer your phonebook contacts from Nokia to iPhone, but even other important phone data like SMS, MMS, calendar, photo, audio, videos. What you need is only iNoki and the .NBU (Nokia BackUp) file which you can easily get from Nokia Ovi Suite. iNoki will import all these to your iPhone – Painlessly.
As I mentioned already, iNoki iPhone app makes use of the .NBU Nokia Ovi suite backup file which holds all the data for the Nokia Phone and extracts this data directly onto the iPhone. When you start the app, you will be shown the instruction to add a .NBU file after which the process is self explanatory. You can change the preference of what data you want to extract from the NBU file by going to the settings in the left bottom of the app screen (check out the gears).
The extracted data from the NBU file – contacts, SMS, MMS, calendars, notes, photos – are all viewable in iNoki. You can tap a contact to make a call; copy the content of a SMS or reply to the sender; check the note of a calendar entry or just browse and share all the photos taken with your Nokia phone. It's that easy.
Below, I have listed the main features of iNoki iPhone app:
It allows you to extract and view your Nokia phone's data right on iPhone

You can view the model info of the .NBU file by tapping the "i" button (info button).
You can export single contact or calendar when tapping into the detailed view.
When you transfer Contacts and Calendar data using iNoki, this data will auto merge with iPhone's native Address Book and Calendar.
SMS/MMS conversation can be exported as a PDF file which can be viewed in iBooks or any PDF reader.
You can copy the .NBU files to iNoki's folder using iTunes file sharing. iNoki also allows you to open the .NBU file from Email or Dropbox.
When there's an extraction error, iNoki will generate a bug report to send via Email.
Below are some of the snapshots from the iNoki App. [Click on the images to enlarge]
[nggallery id=3]
For all the above awesome time saving and sometimes life saving features :P, you have to only shed $9.99* for a full version of the app and I recommend this app after having my hands on to this app if you are not geeky enough to use the other method of transferring contacts from Nokia to iPhone using Outlook and Nokia PC Suite. You can try the free version of the app which is called iNoki Lite which has got the extraction limits in each category and upon satisfaction update to the full version of iNoki to remove the extraction limits.
*Update: The price for iNoki Full version has increased to $29.99 (from $9.99 at the time of writing this review). Thanks to our reader John for bringing this to my notice.
If you are looking for a free option to move your Nokia contacts to iPhone, you can either use iNoki Lite or this tutorial.
iNoki Full Version | iNoki Lite
What do you think about the iNoki iPhone app? Do share with us your valuable feedback about this app and also, if you know of some other easy way of transferring data from Nokia to iPhone, feel free to share in the comments section below.