In the last 1 year or so, the sales of Android Smartphone's have seen a sudden boom, but, for the right reasons. The most important reason is the drastic increase in productivity that the user experiences after installing a couple of free applications from the Android's official App Marketplace.
These productivity increasing applications help manage time in a much better way which in turn results in more efficiency. This is the premier reason why the businessmen & students have also started buying Android Smartphone's/Tablets which is one of the main reasons of Blackberry's slow & sad demise from the Smartphone market.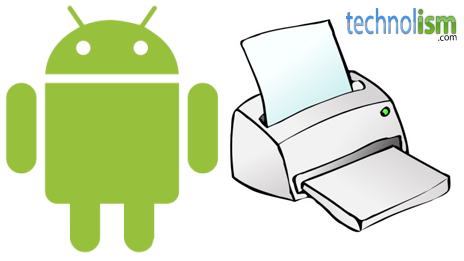 Since, Android enables you to make and edit a lot of documents on the go; you might also feel some ease upon discovering that printing documents & pictures right from your Smartphone is as easy as saying 1-2-3. All you need is a wireless printer & a corresponding driver application which can be downloaded for free from the Android market.
Related Posts:
Below are the Top 3 Printing Applications for Android which can be downloaded for free from the Android Application Marketplace.
HP ePrint Home & Biz
HP ePrint is inarguably the best printing application for Android. It comes from the largest & the best printer manufacturers in the world. Below are some features:-
Wirelessly print most digital content to HP Inkjet & selected LaserJet printers.
Flawlessly print Word documents, text files, Excel Spreadsheets, PowerPoint's, PDF's & Pictures.
Automatic printer set-up – discover and set-up your wireless printer without installation of drivers and without dealing with complex network configuration.
Photos can be printed in a whole lot of sizes. You can select the size at the time of sending the print command to the printer.
Although it supports over 200 different printer models, you may want to check if your printer is compatible or not. To do so, head over to Hewlett-Packard's official website.
Samsung MobilePrint is a free application which allows you to print photos, documents & website pages directly from Smartphone or tablet.
It has an easy to use application interface.
Print from Google Docs application installed on your Smartphone/tablet.
Scan documents & photos directly to your mobile device.
For a list of compatible printer models, visit the app's homepage.
Canon Easy-PhotoPrint
Canon Printers have long built a reputation of being the best printers for printing high-quality pictures flawlessly. Now, you can do the same right from your mobile device just at the click of a button.
Print 39 pictures at a time & select a custom number of copies for each picture.
Easily scan photos & documents (as PDF's) directly to your mobile device.
The only drawback of this application is that it currently only supports printing of photos & PDF documents.
For a list of compatible printers with this application, visit its homepage.
Other Useful Android Applications for Printing
So, which of the applications listed above do you use? Or do you use any other application? Let us know in the comments section below.
This is a guest post by Abhishek Bhardwaj.