Whenever I see an interesting or a funny video on my Facebook feed, I share it on my wall for others to enjoy it. You might also be doing it. Don't you? 😉
You might have a seen a YouTube video go viral on FB as this cycle goes on repeating but when you come across any such video, you cannot see the video in full screen right from Facebook. Instead, you need to click the video and view it on YouTube. Not only that, sometime while doing that, YouTube starts streaming the video again from the start, which is very irritating. So, instead of getting into this hassle, you end up watching it in small screen within Facebook. You will not have to do that after you read this article.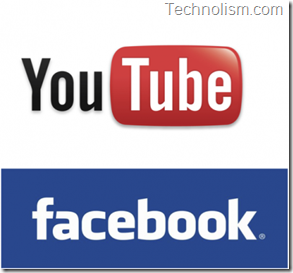 Check Out: Top 11 funny Videos about Facebook
There is a Google Chrome extension (and a Greasemonkey Script for Firefox) which help in solving this issue. Full Screen Video extension adds the full screen option to all YouTube & Vimeo videos in Facebook. Full Screen videos stream fast too.
Below is how, the videos in Facebook look like, without the Full-screen button.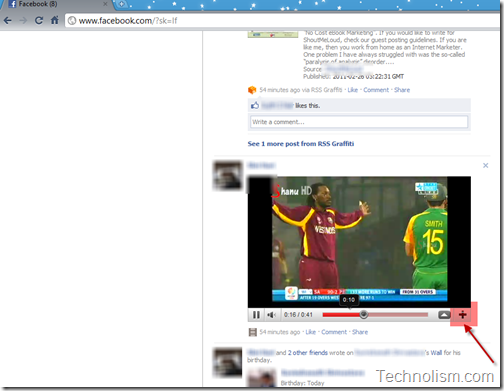 Once you install the Google Chrome Facebook full screen extension (or Greasemonkey script for Firefox), additional buttons get added to the YouTube videos in which you can see the full screen button and an additional button to select the resolution of the video also 🙂
This extension supports YouTube and Vimeo embedded videos.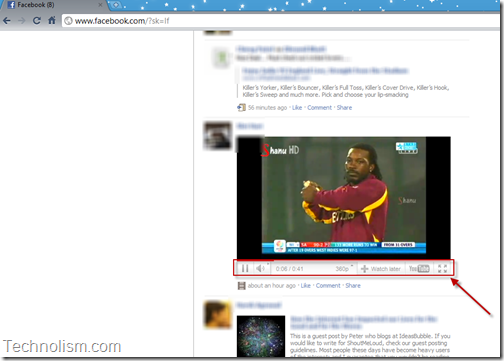 So, what are you waiting for? Direct your browsers to the below mentioned links and enhance your facebook experience.
Google Chrome Users: Install this Facebook Full Screen Video Extension
Mozilla Firefox Users: Install this Greasemonkey script to watch videos in full screen.