If you have not checked the Google homepage today, you should do it now. Google is celebrating Charlie Chaplin's 122nd birthday in the form an interactive Video Doodle. Google keeps on coming with innovative doodles and this is not the first time Google has put up efforts to celebrate the birthday of the Comedy King, Charlie Chaplin.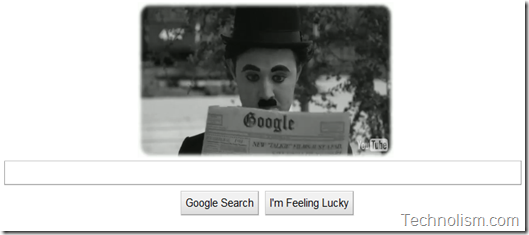 Some information about Charlie Chaplin from Wikipedia,
Sir Charles Spencer "Charlie" Chaplin, (16 April 1889 – 25 December 1977) was an English comic actor, film director and compose best-known for his work during the silent film era. He became one of the most famous film stars in the world before the end of the First World War. Chaplin used mime, slapstick and other visual comedy routines, and continued well into the era of the talkies.
You can also watch the video below:

Have you had a look at the latest Google Doodle? If no, go check it now. You can check more Google Doodles here.