Google finally revealed the details about the much-anticipated Google Glasses, putting an end to the mystery and speculations around this high-tech eye-wear from the web's search giant.
Earlier this year, Google had released some interesting details around what you could do with Google Glasses when put to practical use, on their project website in the form of a YouTube video. At the same time, Google also had opened a program "Glass Explorers" under which a few people were able to show their interest in getting their hands onto Google Glass for $1,500 and be its first users.
On all these occasions, the only thing missing was the specs and technical details of Google Glass. Since then, blogs and websites have been writing about this latest revolutionary project with people speculating its features – until today!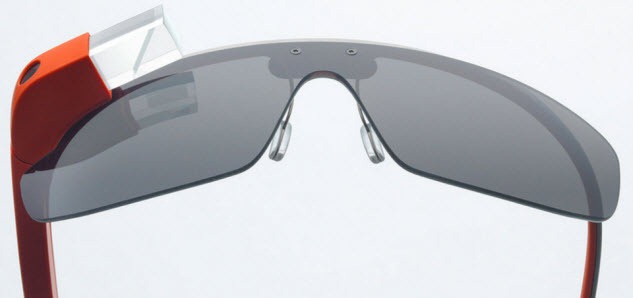 So, in this article I am listing down all that you wanted to know about Google Glasses which comprises of Google Glasses Features, Specs and some images. Before I jump on to talk about the features of this latest product by Google, let's first have a glimpse at What "Google Glass Project."
What is Google Glass?
Google Glass is a wearable high-tech eye-wear developed by the Web giant Google in the Project Glass. Google Glass displays information on-demand in a smartphone-like hands-free format that enables the user to interact with the internet using simple voice commands.
It is powered by Android (obviously!) and currently, authorized for use in the United States.
What You Can Do With Google Glasses?
Although, it might be a little harder to hear Glass or use voice input commands in noisy areas, and to see the Glass screen in bright sunlight, there is still a lot you can do with Google Glass – well, if you are convinced that you really need it!
Below are examples of simple voice commands you can use to interact with the internet via Google Glass.
Say "take a picture" to take a picture.

Record what you see. Hands-free.

Even share what you see. Live.

Directions right in front of you.

Speak to send a message.

Ask whatever's on your mind – Google it.

Translate your voice.
More Info here.
How It Feels Through Google Glass
As I mentioned Google had last a Video showing how it actually feels when you see the world through Glass. Here is that video footage captured through Glass.
---
Now that you know a bit about what Google Glass is, let's jump on to the main topic which this post is all about – Google Glass details, features and images.
Make & Fit
As claimed on the Google Glass Info page, although Glass is robust, stable and built to fit into your life, you might break it if you don't handle it with care.
It comes with adjustable nose-pads (extra nose-pads in two sizes are also included) and comes with a durable frame and you can bend it to fit your face. You can also move the display hinge until you can see the whole screen.
Display Screen Resolution
Google Glasses comes with a high-resolution display which is equivalent to 25 inch HD screen viewed from an 8 feet distance.
Camera & Audio
The camera featured on Google Goggles is 5MP for photos. For Video, it comes with sensor capable of recording at 720p.
For audio, Glasses is using Bone Conduction Transducer.
Memory & Connectivity
It has got internal storage of 16GB out of which 12GB can be used by user, synced with Google cloud storage.
Connectivity: Wifi – 802.11b/g and Bluetooth
Battery Life
Google Glass will last one full day for a typical use. Some features, like Hangouts and video recording, are more battery intensive and battery life will vary according to your use.
Compatibility
It is compatible with any Bluetooth-capable phone. The MyGlass companion enables GPS and SMS messaging which requires Android 4.0.3 (Ice Cream Sandwich) or higher – it can be setup from the Google PLAY Site (Download Link).
Color Range
Google Glasses come in a different range of colors to suit your style – Charcoal, Tangerine, Shale, Cotton, Sky.
Included in the Box
Google Glasses
Extra nose-pads in two sizes
Pouch
Micro USB cable and charger (use the included charger and preserve long and prosperous Glass use)
Google Glasses Availability & Price
Although Google has released the detailed specs of the device and also launched Google Glass Tech Specs and FAQs page, the only thing which is not disclosed by Google at the moment is the launch date and pricing of Google Glass device. We would have to wait and watch when Google does that!
Summary
[table id=1 /]
---
Some Images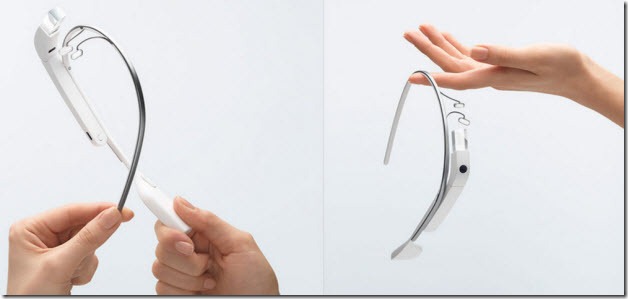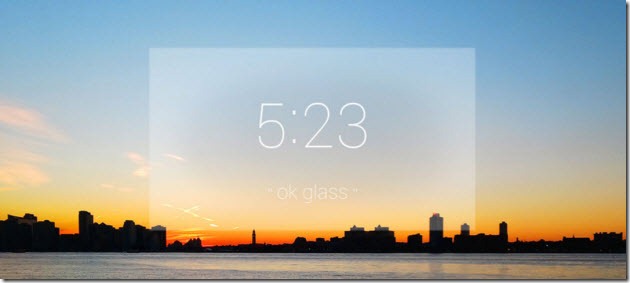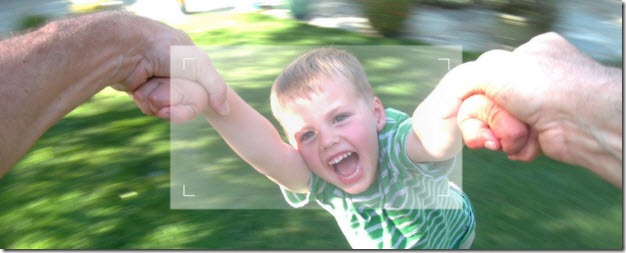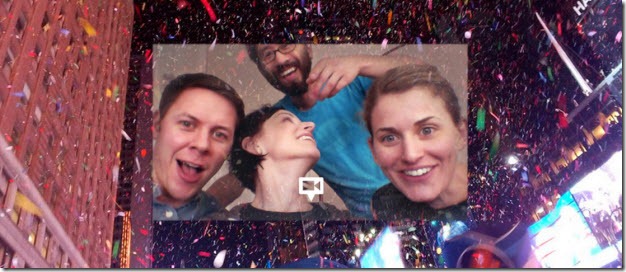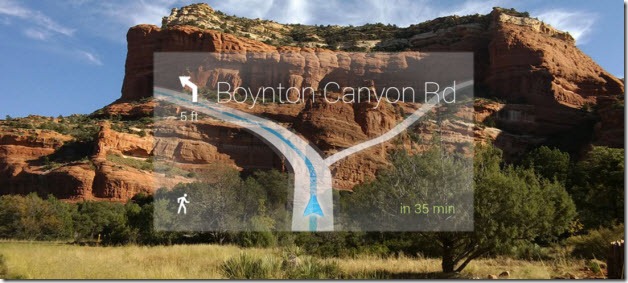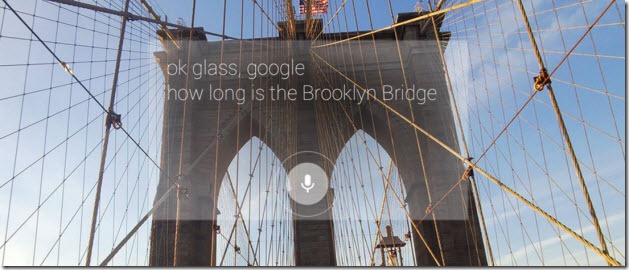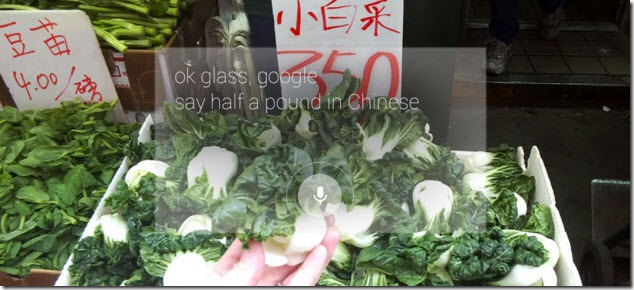 More details about Google Glass
I have tried to cover all the details about Google's Project Glass. But, if you are still hungry for more, you can follow this link to check out Project Glass website.
So, what do you think about Google Glasses? Excited?