As you would already know by now, Google is going to officially kill "Google Reader" – it's popular RSS news aggregation service – starting July 1, 2013. This also means all your third-party feed reader apps like FeedDemon, NetNewsWire, Reeder, Pulp and many more, which rely on Google's RSS service will also be buried along with Google Reader.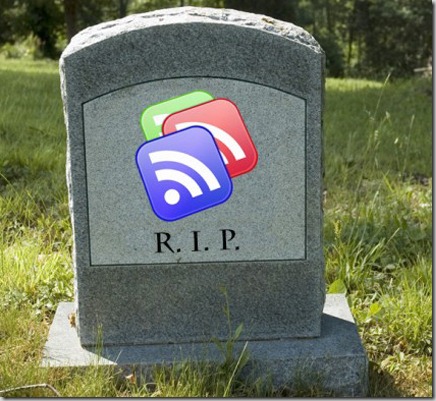 You are now left with no choice but to start looking for Google Reader alternatives or shift to apps like Feedly, Flipboard or Currents.
From Google's official announcement,
We launched Google Reader in 2005 in an effort to make it easy for people to discover and keep tabs on their favorite websites. While the product has a loyal following, over the years usage has declined. So, on July 1, 2013, we will retire Google Reader.

There are two simple reasons for this: usage of Google Reader has declined, and as a company we're pouring all of our energy into fewer products. We think that kind of focus will make for a better user experience. Users and developers interested in RSS alternatives can export their data, including their subscriptions, with Google Takeout over the course of the next four months.
As you can see, the main reason for closing down reader (as per Google!) is the decline in its usage over the years. I really wonder if Orkut's usage hasn't declined till now?? Google!? 😉
The decline in Reader's usage can be attributed to the increased use of social networking sites like Twitter and Facebook, both to stay updated with the news and also to connect with a community of like-minded people!
If you rely on Google Reader (and related products) to access your favourite RSS feeds, and don't want to see it go, you can sign this petition at Change.org, protesting against Google's move to shut down Google Reader. This petition has already crossed the 120,000 mark for supporter's signatures.
Will Google listen to the moans of Reader users? What do you think?