This has come as a very big news for all the music lovers from India, the home to Bollywood nation. Google has launched a new music service, called the Google Music Search for India. Google Music India helps you find Hindi songs and play them directly in your browser.
Currently, Google aggregates the results from 3 partner sites: in.com, Saavn and Saregama.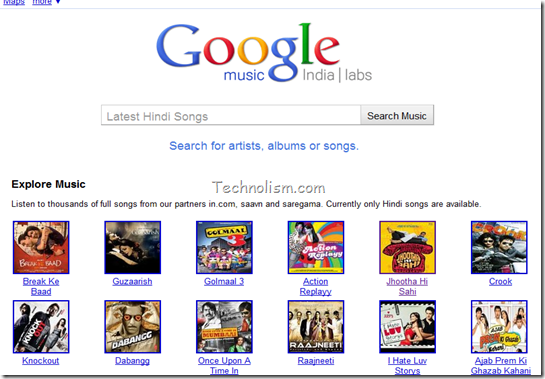 The Google Music search engine service is already live in the US and there are plans for the launch in China too. The best part of the Google Music Search Engine is that you can search your favourite songs from anywhere in the world. You can search music by filtering it by singers, movies, release dates.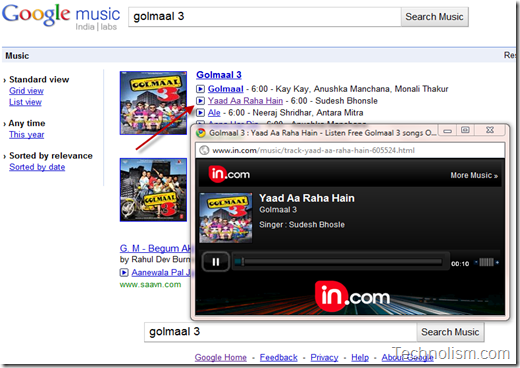 As explained in the FAQ, "Google Music Search (India) Labs licenses meta-data of thousands of songs owned or licensed by partners to make them searchable on Internet. Once you search and find the music you want, our partners stream the music directly from their websites to your computer."
Google Music search gives you the option to enjoy the online streaming of songs that too free of cost. So, check out the Google Music search engine now and let us know what you feel about this new service from Google.