And it is finally here! In the past few weeks, I visited the Google+ Mobile device page quite a few times, since the launch of Google Plus, when it first became available to a limited number of users and also came with an app for its own mobile operating system, Android. Since then, the G+ project for mobile page said that the iPhone app is coming soon and now it has finally arrived and available to download on your iOs device.
The iOS app for Google+ has all the features as the web app, except for Hangouts. It also has the huddles feature which was open to only Android OS till now.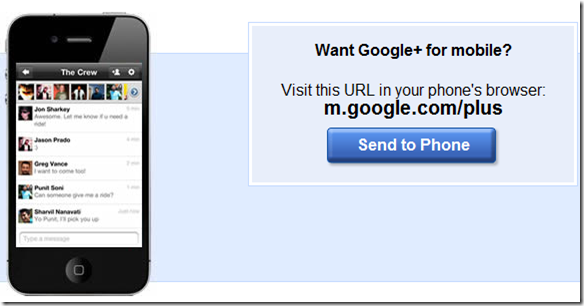 Google+ iOS UI – Look and Feel
I have downloaded the app on my iPhone 4 from the Apple's UK app store and have come to know from a few friends that it is still not available in the Apple India app store. I have been playing with the app for around an hour now and the experience is good till now.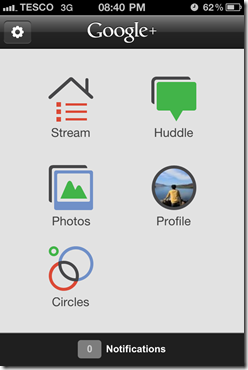 According to my personal views, the app does not have a very coulourful look with more of greys and whites all over, unlike facebook or Google+'s own web app itself which looks quite colourful, yet simple and unique. Google could have made more use of the Retina Display.
Google+ App – Features
The Google+ iOS app has got all the features that the web application has, except for the Hangouts. The Hangouts group video chat feature has not been made available to iOS devices as of now and I feel that Google would consider using the potential the iOS devices have because of the front facing camera and would give a deep thought on using it well in future. But for now, you can access Your stream, Huddles, Circles, Photos and your profile from the iPhone app. You can read details features of Google+ here.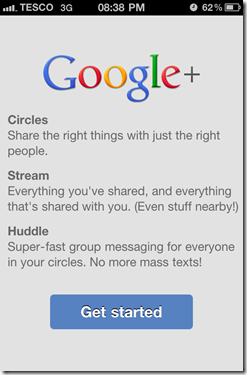 What's different?
Nothing very exciting that I observed on the look and feel side of things but the only feature that I am a bit excited about is Huddles which till now, was open to only Android users. Huddles is a feature is a group chat feature in Google Plus which allows you to chat with many friends at once, like iMessages and Blackberry Messenger. I will be looking for some friends to try this feature and share my experience with you soon.
Rest, direct your browsers to the App store to Download the Google+ iOS app now. The app requires iOS 4.0 or above and is compatible with iPhone 3G, iPhone 3GS, and iPhone 4. iPod Touch and iPad users will have to wait for the official app to come out.