Google Plus has already become a big hit among the masses with 20 million people already using it. Google+ is the latest attempt Social Networking space by the search engine giant, Google.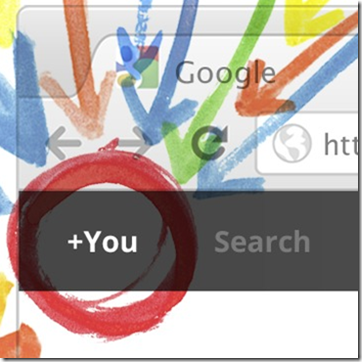 I get multiple notifications from Google+ daily about random people adding me to their circles on G+, which works more like twitter where anyone can follow anyone and you have the option of following back the user by adding him / her to your Circles. But, when someone removes you from his/her circle, Google+ does not send you any notification. They do not want to make you feel bad about some one kicking you out of their social life 😉
If you are still interested in knowing that who removed you from the circle, so that you can take revenge if you follow them by change, I found this nice Google Chrome extension which can help you out :). It is called Google Minus.
After you install it, you will automatically get an alert pop up in top right corner of your Google Chrome browser with the information about who removed you from their circle. So, the name Google Minus is very apt and self explanatory ;). To get Google Minus tool, you simply need to install this simple extension from the link I have shared below.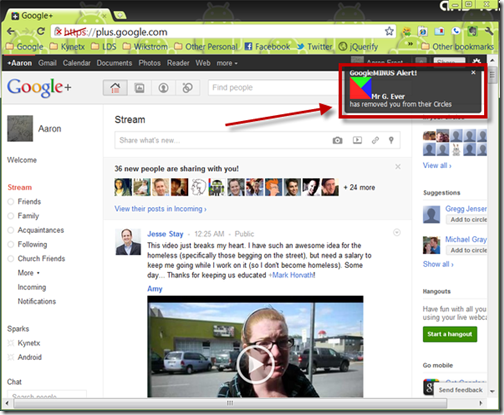 Note: This extension can access your important data like data on all websites, your physical location, browsing history, browsing activity, list of installed apps and extensions etc.
If you are fine with the warning shown above and want to know who unfriends  you on Google Plus, go ahead and install this nice extension and whenever someone removes you from their circle, it will show you a notification :).
However, if you are still not on Google Plus and need an invite, grab a Google+ invite from here now. If you do not know much about Google+, you would like to read the below articles:
First Encounter with the so-called Facebook Killer – Google Plus
Google+ app available for iPhone; Download now!
Google Plus invitations for Technolism readers
Install Google Minus now and do share your feedback about the Google Minus extension for Chrome.