After a long time Microsoft launched the new Windows 7 operating system. The phones which were launched with this OS were Samsung Focus from AT&T and HTC HD7 from T-Mobile. Both are breathtaking phones with large screens and virtual keyboard costing $200 each.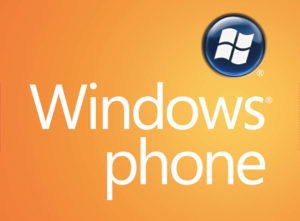 Now coming back to OS, it has a new user interface, it has a built in mobile version of Microsoft Office and also the Xbox gaming service, You can also use a Zune (Zune music player) subscription on the phone.
Microsoft Office suite is very nice. It has a very good feature that allows you to open large files and also able to open presentations broadcast over the internet.
The phone provides you with a horizontal view for some applications like photos, typing messages/Emails and Web pages but some screen like the start screen are only in vertical mode.
Xbox Live fans are presented with a very unique feature in new Microsoft's OS that is Xbox gaming service. It Contains the games from various developers and Microsoft and also has a  Avatar from Xbox live service, which enables you to play games with your friends, socialize with, all on the gaming service.
Microsoft also offers an application store which is known as marketplace which provide a lot of applications. At Launch, there were approximately 1000 applications which were too less than that of the Android and Apple.
Microsoft's Windows Phone 7 is far behind in race with the Apple or Android because of some of the things which it omits in new OS that is using the phone as a Modem, Multitasking of the third party applications, Microsoft office can also be replicated by the External Developers, it also lacks the multiple homescreen and grouping of similar applications, no copy paste option.
At last, the main thing in this phone is Xbox gaming service which is only for the dedicated Xbox users, other wise it is not as good as it rivals. What do you think?