In my last post regarding the release of the Apple iOS 4.2, the latest upgrade to the Apple mobile platform, I mentioned about the Apple's Find my iPhone service, MobileMe made free with this upgrade.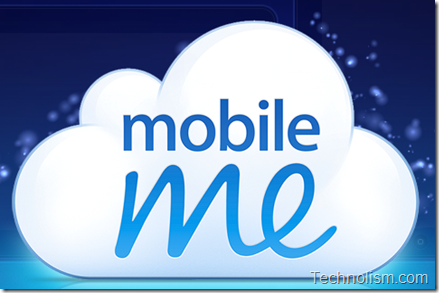 In this post, I am going to guide you how to configure this free service on you Apple devices, iPhone 4, iPod Touch 4G, or iPad. I did the same on my iPhone 4, the procedure is the same for all the mentioned devices. So, let's get started.
Step 1:
Go to Settings and then go to "Mail, Contacts, Calendars"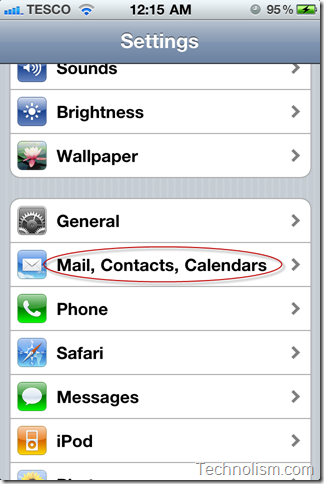 Step 2:
Click on "Add Account"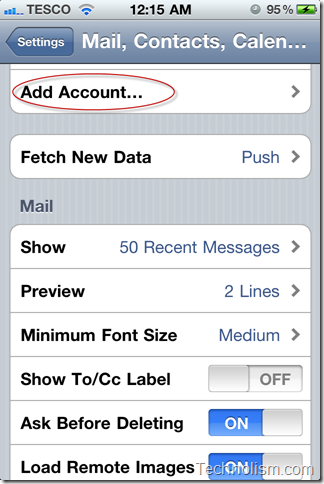 Step 3:
Click on MobileMe.
Step 4:
It will ask you to enter your Apple ID and Password. If you do not have an Apple ID, there is nothing to worry about. You can create one straight away by clicking on the "Create Free Apple ID". But, if you have one already, enter the details and click on Next.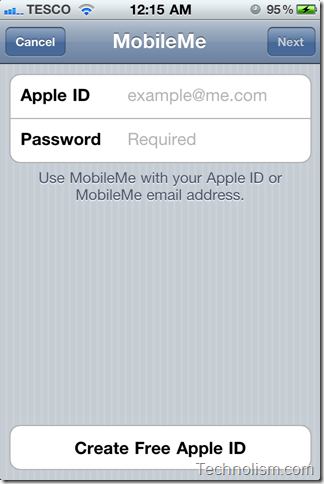 MobileMe will verify your details for authenticity. It will take a few seconds.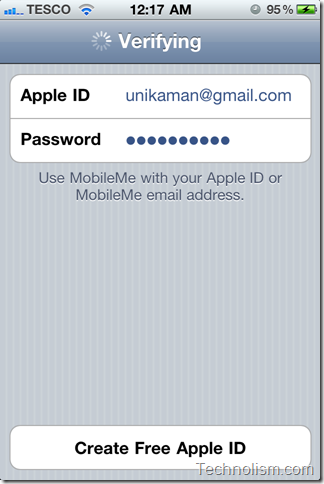 Step 5:
After the verification is done, you will be shown a Welcome screen, where you need to agree to the Terms and Conditions of use. Click on 'Agree' to proceed.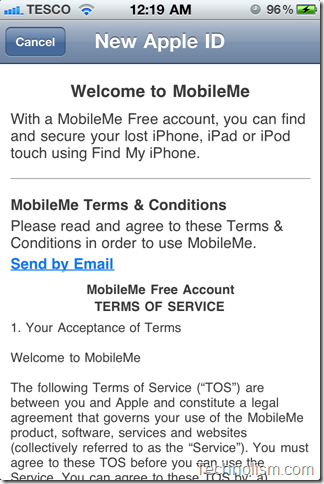 Step 6:
On the next screen, change the setting to Yes to activate the MobileMe service on your Apple device. Once you do so, it will ask your permission to show the location of this iPhone (or iPod Touch or iPad) on a map.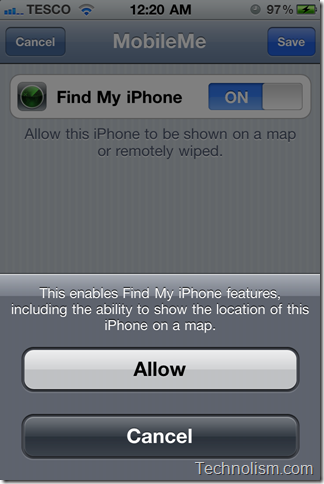 And, you are done. You can login to the MobileMe website, me.com to track the location of your Apple device.
Have you configured this free Find my iPhone service from Apple. If you haven't already done that, I suggest you better do it now. This app was available at $99 per year till before this upgrade. We can't say when Apple changes its mind and starts charging again for this app 😉