iPad has been the most famous tablet of all times and as always, Apple has been the game changer even in the tablet segment in this post-PC world. Simply anyone can use an iPad – even your 5 year old. However, as with all devices, there are certain tricks of the trade to get an optimized performance. Here are 15 ways to tune your iPad's performance.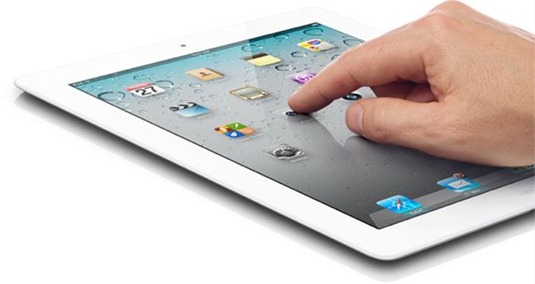 Tips To Get The Most Out Of Your iPad
1. Automatically Enter A Period
Don't waste time looking for the period on the virtual keyboard, to insert after every sentence. When you finish a sentence, tap the space bar twice. iPad will enter a period and a space after it, so you can go on typing uninterrupted.
2. Take Screenshots Anytime
If you're checking out a product and want to take a quick screenshot, just push the Power and Home buttons together for a half second, not more. Hold them down and you'll restart the system. A quick half second's push gets you a screenshot of whatever you're browsing, in a 768×1024 resolution. Also Read: How to capture screenshots of your iPhone screen?
3. How To Pause App Install
If you want to install a different app first while one is already being installed, here's how you can stop the install. All you do is push the icon of the app that's installing – the install will stop. Now install something else. This way you can install what's on priority.
4. How To Restart
Put your fingers on the Power button and the Home buttons and hold them down for a few seconds. This is how you hard restart your system if it freezes on you.
5. How To Cut Paste Paragraphs
To highlight a word, you tap it once. If you want to highlight an entire paragraph for copying, tap it four times.
6. How To Mute Your iPad Quickly
Hold down the volume down button for a couple of seconds if you want to quickly mute your device. A very handy trick especially at the church, movies or at the hospital!
7. Turn Your iPad Into A Digital Frame
If you want to run a slideshow on your iPad of all the pictures you have in it, click the Flower button to the right side of Slide to Unlock. You can toggle the speed settings and have your iPad run your slideshow for as long as you want.
8. Scroll Webpage Superfast
If you're at the end of an article and want to quickly go to the top of the page, just tap the title bar once. You're back at the top of the page immediately. You don't have to move the screen six times to get back to the top!
9. Set A Larger Email Preview
By default, your iPad allows 2 lines of email message preview. If you want to see more of an email in preview mode, navigate to the Settings menu, open the Mail, Contacts and Calendars sub menu and under Preview, select the 5 Lines option. 5 lines of preview is the maximum preview length you can choose.
10. Use Both Virtual And Actual Keyboard At The Same Time
When you connect a Bluetooth keyboard to your iPad, you won't see the virtual keyboard anymore. However, if you do need the virtual keyboard as well, here's what you do. Hit the eject key on your Bluetooth keyboard and the iPad's virtual one will come up.
11. Increase The Number Of Apps In Your Dock
Your iPad can hold 4 icons or apps in the bottom tray. You can add two more. Click any app's icon and hold on to unlock its position. Then drag and drop two more apps to the bottom tray.
12. Maximize Battery Life
Heat kills batteries – don't leave your iPad in your hot car, or exposed to the sun
Reduce your screen's brightness to 30%
Turn on screen auto lock to turn display off when you're not using
Turn off internet access and use Airplane Mode
Use Wi-Fi instead of 3G; you can save 1 hour of battery life
Reduce the number of times your iPad checks your email and calendar sync-ups
13. Stream Video from Your Desktop to Your iPad Over Wi-Fi
Install the free Air Video Server from Apple software. After server is launched, click on Add Disk Folder under the Shared Folders tab, browse and add your video locations. You can also add an iTunes playlist from your computer if you like.
14. How to multitask on iPad
Double click the Home button. You will see your screen display a list of open apps. Tap the app to which you want to switch and it will open. If your iPad is running too many apps and you are not able to see them all on the bottom bar, swipe your finger across the bar and all the apps will be displayed.
15. Display The Bookmarks Bar In Safari
Safari doesn't display Bookmarks by default on the iPad. Click Settings on your home screen, select Safari, and then slide the Always Show Bookmarks Bar switch to ON.
I hope that these quick tips will help you get the most out of your iPad. Direct your browsers to our dedicated Apple Gadgets and iOS News blog.
This is a guest post written by Dean.