Ever since Steve Jobs left his legacy at Apple, people have been asking, what would Steve Jobs do?
Now that the iPhone 5 has been on the market for the past four-or-so months, people are still asking, what would Steve Jobs have done differently to fill in the gaps from missing features in iPhone 4S?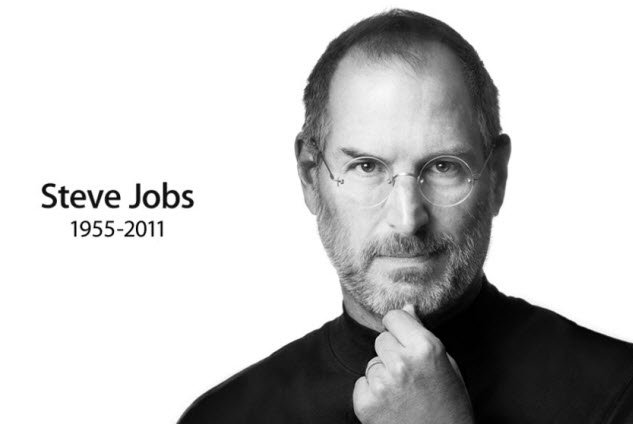 Samsung launched a marketing campaign jabbing at Apple's newest phone, belittling its new design by pointing out its "biggest" achievements – like moving the headphone jack from the top of the phone to the bottom.
Samsung may have had some valid points, since this iPhone release was met with more disappointment than any previous releases. People take their phones seriously, whether it's a smartphone or a home phone service. The reputation of the iPhone is so important that an Apple exec was even let go after the iPhone 5 release.
So how did this Apple fall so far from the iPhone tree?
Apple Maps
One of the biggest benefits of owning a smartphone is getting real-time directions and up-to-date maps. One of the biggest benefits of owning an iPhone is to get the best directions and the best maps. While no one expects perfection 100% of the time, what iPhone 5 customers got was below everyone's standards. How below? So subpar that Richard Williamson, former VP of iOS Platform Services, was let go from the company has the overseer of Apple Maps.
Apple Maps replaced the popular Google Maps on the iOS platform, much to the dismay of millions of people who went out and stood in line to buy the iPhone 5. Why?
Blurry pictures – Is this real life? An image on your iPhone screen isn't in beautiful, HD quality? When first released, Apple Maps images showed up as distorted, even warped.  Blurry pictures are not something that has previously been associated with iPhones, so the fact that the new 5 had taken a step back in quality was a big point of frustration for consumers.
Missing locations – Everyone knows the iconic Statue of Liberty. Everyone also knows that it should be standing proudly on Ellis Island. However, viral images went around of our Lady Liberty as nothing but a mere shadow.
Other reported mistakes were mislabeled locations, out-of-date locations, missing cities and towns, and misspelled cities (even the capital of Ukraine was spelled incorrectly).  Apple is quick and has made adjustments since these missteps were first reported back in the fall, but the fact that these mistakes were even made put a bad taste in consumers' mouths.
NFC – Near Field Communication
One of the biggest wins for the iPhone 5 is Passbook. With this App, you can store boarding passes, concert tickets, coupons, rewards cards, etc. Something as convenient as this led many to believe that a Near Field Communication feature (or NFC) would be included as well.
NFC basically enables you to either touch or swipe your phone at a checkout, instead of using your debit or credit card.
As opposed to Apple Maps, this is considered a missed opportunity because it isn't even included in the iPhone. However, word on the street is that the next iPhone adaptation will adopt NFC technology.
This is a guest post by Jesse Clark. Jesse is an experienced blogger with extensive knowledge in the field of smartphone technology.