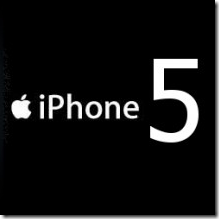 iPhone 5 is on its way and every single Apple fan is looking forward to it; thanks to the rumour mills who have been actively contributing to the curiosity of people by coming up with their speculations time and again. We have already informed you about the top rumours about the much awaited iPhone 5.
With so much news going on about this amazing device, millions of people have a major concern – is it the time to upgrade? Below is an interesting infographic which provides information collected from users of iPhone 4 and its predecessors, iPhone 3GS, iPhone 3G and iPhone – as to how many apps have been installed by them, how many people are on network-locked devices and how many people have got their iPhones jail-broken.
One of the interesting facts in this infographic is regarding the usage of the iPhone – the number 1 use for the iPhone is texting and not talking, quite surprising isn't it? 😉 It also brings forward the new features that the users want to see in iPhone 5.
This detailed infographic is part 1 of a 3-part series which would help you out in making the final decision whether to upgrade or stick to your existing iPhone; till the launch of the latest Apple Phone – the iPhone 5, which is likely to be announced on October 04. This infographic has been developed by AYTM and PaidViewpoint along with Mashable, based on an extensive series of questions asked to 1,000 U.S. iPhone owners aged 18 years and older.

As I mentioned, this is Part 1 of a 3-part series of information about who is most likely to upgrade to iPhone 5. So, stay tuned to get the remaining 2 parts as well and subscribe to our newsletter to get free email updates.