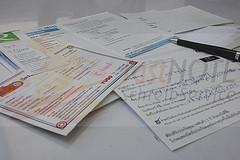 In this blog post, I shall be shedding some light on the importance and role of using discount coupons in blogging: how to use it, why you need it and how to get coupons.
Firstly, is it that every blogger needs to create a discount coupon? You need to know this before you go ahead to read this post.
It's not that every blogger needs to create a coupon and this is because you only need to create discount coupons for products you already released into the market and are willing to give buyers a particular percentage off the normal buying price of that product – in other words, does it mean only bloggers that already have their own products can release discount coupons?
No, again! You shall know why as you continue to read.
How Can I Have a Discount Coupon When I don't have a Product of mine?
This is the first question you have to face before asking other questions pertaining to creating discount coupons. Apparently, there are many ways to have discount coupons without necessarily having to create your own products. But below are two major ways to go about it without having to create your product.
Partnership: This is one of the most common methods business people use discount coupons to promote their products. Though, this is mostly between business entities of the same level or class. Microsoft, for example, can go into partnership with Yahoo! and create discount coupons for their customers for products made by Yahoo!
Affiliate: This is the most common method of promoting another party's products using your own discount coupons – discount coupons are only generated by manufacturers of products. They can generate coupons for individual affiliates. In my weight watchers promo blog and bistro md discount coupon site, I majorly give my readers discount coupons for products created by affiliates.
There is one thing in common with these two ways of creating discount coupons and other known ways – every party involved has its way of benefitting from it, even the end buyers!
What do I stand to Gain for Creating Coupons?
A lot! As a blogger, your readers are 50% (when I say 50%, I mean research proven!) more likely to buy products you put up for sale than without giving coupons. All you have to do is send a newsletter together with a free summer sale discount coupon for a product you are selling on your blog. Show them why they have to act fast, because your discount coupons are time limited.
A practical example was between WordPress and me as the email reader. An email was sent to me from WordPress.com in which they informed me that something unfortunate has happened to my account with them, I have to change my password as soon as I could because in an update process a lot of users' password was logged incorrectly and this could lead to a breach in security. As compensation, I was given a 15% off discount coupon on any product of my choice.
How do I go about it?
It is not too much of a stress to get affiliates to grant you permission to sell their products with discount coupons. In fact, many producers are much willing to enter into partnership deals with bloggers, so far you have the right means to market and share their products to people.
You can also register as an affiliate on any producer or publisher of your choice by visiting their site and registering as an affiliate. If they don't have the options for discount coupons, you can initiate it by proposing the idea to them. Most online organizations and companies that support bloggers registering as affiliates will give you a coupon that you will give your readers.
This is a guest post written by John Edget.