We have been reading about the leaked iPhone Prototypes and images splashed all over the internet for quite sometime now. This happened when one of the Apple engineers left it at a bar in California.
These incidents have been making the launch of the latest iPhone 4G a rage among the masses. The iPhone 4G has entered the public domain when Gizmodo – a Technology Blog posted an article saying "This is Apple's next iPhone".
Today, Steve Jobs finally revealed the real iPhone to the joy of the Apple fans.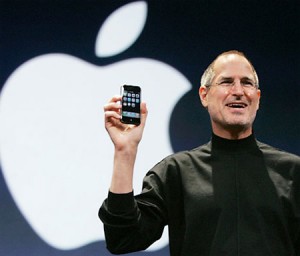 Jobs made the announcement of the Apple's latest marvel iPhone 4G at Apple's WWDC (Worldwide Developer's Conference), its annual meeting for the thousands of developers who make Apple applications.
"The iPhone 4 is one of the most beautiful designs you've ever seen. Beyond a doubt one of the most beautiful and precise things we've ever made", said Jobs getting on the stage at WWDC.
The iPhone 4G features a 3.5 inch display of 960×640 pixels, having a retina display that increases the pixel density further by x4, resulting in a display of 326 pixels per inch. According to Jobs, "Human perception can only distinguish 300 pixels per inch, so everything will look like continuous curves to the eye."
Some of the features of Apple iPhone 4G are:
It sports a 5MP camera with Flash
A lighter and slimmer handset – 24 percent thinner than iPhone 3GS
Better battery life
Has a better OS
As per the latest updates, the prices for the iPhone 4G will be $199 for 16GB and $299 for its 32GB variant.
The release date has been announced as June 24 for U.S., France, Germany, UK and Japan. The pre-orders start from June 15. This has comes as a surprice that Apple has decided to launch in US and UK smultaneously. Generally as seen in case of iPad too, it was launched in UK after 4 weeks.
We will keep you updated on the detailed features of the latest product from Apple. Subscribe to our email updates now to get the latest news on iPhone in your mailbox.
What do you think of this latest release from Apple. Is it any better from the earlier releases as compared to the hype created for all Apple products? Please share your views in the Comments section below.