If you are a die-hard Apple fan, one question which would be making you craze is "Should I buy an iPhone 4S or wait for iPhone 5?"
The iPhone 5's release date has been pencilled in as Autumn 2012, which could mean anything from September through to November. Most 'experts' are of the belief that the handset will be released sometime this October.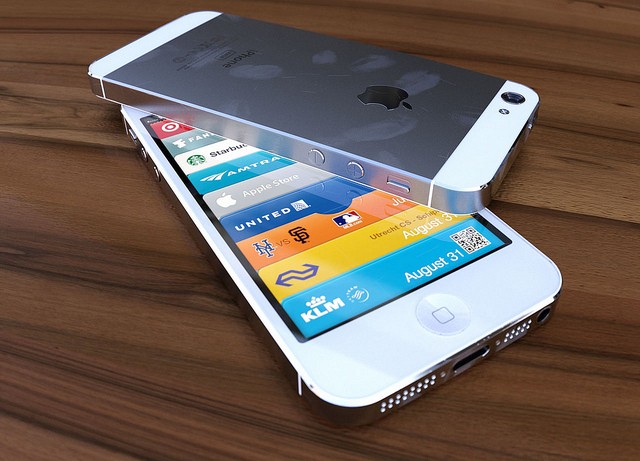 The Anticipation around iPhone 5
The anticipation surrounding the iPhone 5 is – unsurprisingly – intense, with iFans eagerly waiting to see which features will appear on the new phone. October is the same month in which the iPhone 4S was released last year, so it makes sense that the next model in the popular iPhone series reaches the shops around a year later.
However, this arrival date is still pretty late in comparison to the annual release dates favoured by most other handset manufacturers. Of course, Apple's rivals are offering phones on other platforms – Android, Windows Phone and BlackBerry – which makes it hard to apply a like-for-like comparison. We did a comparison among the 3 most advanced smartphones in the market - Samsung Galaxy S3, HTC One X and iPhone 4S. You can read the comparison here.
Also Read:Â Why Apple Could Not Launch iPhone 5?
Apple have always done things their own way, with scant regard for the rest of the industry's practices. In the gadgetry race, releasing their new handset in October puts Apple in kind of a tricky position; many people 'hold off' from buying other phones in order to see what Apple offers up. Only once the iPhone 5's details have been confirmed will they be able to make an informed decision as to whether Apple's latest offering is the must-have piece of kit they were hoping for.
iPhone Outdated – Really?
Previous iPhones – including the current 4S – are now somewhat, well, 'out-dated'. For example, the Samsung Galaxy S3 came out a couple of months ago, featuring quad-core technology, a huge display and the latest version of Android – Ice Cream Sandwich. The iPhone 4S is now just a measly dual-core handset, whose speed and power pales in comparison to giants like the S3.
The iPhone 5 will no doubt offer up some tough competition for the S3, but nearly half a year later – shouldn't we all be waiting for the next big wave of technology in 2013 by then? We might not be seeing octo-core handsets in the near future, but something equally magnificent will surely come along to tempt our wallets and make our shiny smartphones of 2012 seem not so shiny after all.
Also Read:
The fact is, Apple are making a late entrance, as they did last year. It might be seen as 'fashionably late' by most of their fans, but it's a policy that will leave some buyers in the dilemma of not knowing whether to buy Android now, and get their new gadget sooner, or wait for the iPhone 5 and risk being disappointed by the raft of mooted improvements that have yet to be confirmed. (Apple always keep famously schtum about the details of their new handsets until around a week before the new phone's release date. It's doubtful that we'll know many concrete facts about the iPhone 5 until October.)
Furthermore, what about all those people who wondered about the wisdom of buying the iPhone 4S when it first came out. You know how it goes: The iPhone 4S comes out; everyone wants it. You spend a month agonising over whether to buy it; the price drops, making you hopeful of further price drops and so you allow yourself to be put off buying it just a little longer. Soon enough, everyone's talking about the iPhone 5, and now you're left horribly confused as to whether it's too late.
New iPhone 4S Owners
There are plenty of people who have bought the iPhone 4S within the last month or so, and mostly they are not bothered by the imminent arrival of a new model. These people are not techies, geeks, or gamers; they're just ordinary people who wanted a phone, and decided on the iPhone perhaps on the recommendation of a friend. They don't care that it's likely going to drop in price in four or five months, because they wanted a phone now, and they don't care about possessing a handset that can claim bragging rights in terms of the number of cores packed into its processor. They just want something pretty, simple, and efficient, and with an iPhone 4S, they know that's what they're getting.
The truth is, iPhones are always good, well-designed phones. Few people genuinely believe that the iPhone 5 will be a disappointment; in fact, we can be assured that it will go down a storm, based on Apple's track record. Apple really do know how to make good phones, and perhaps their late release dates indicate that they want to spend all the time they have into putting together something truly beautiful. When you consider that Apple spend one year making one handset, while companies like Samsung and HTC put out multitudes of handsets – five to ten every year – you've got to wonder where all the time goes.
Rumours about the iPhone 5
The rumours about the iPhone 5 (check here) – and, for the most part, rumours is all they are – are equally promising. We've heard tales of a bigger 4-inch display, which should help Apple to keep up with the rising trend for spacious displays, like the near-5-inchers found on phones like the Samsung S3 and the HTC One X. It is, almost without a doubt, going to feature four cores, as that's the only way Apple have any chance of keeping up with the competition. (Samsung aren't the only major manufacturer to release a quad-core phone in 2012; in fact, bar Sony and Nokia, the vast majority have done so.)
We're likely going to see lots of new features, including a redesigned dock connector and repositioned headphone socket, and an improved camera, while the Apple operating system – iOS – is seeing an upgrade, too. This means better Siri, better interface, better apps, and better options. More choice, less hassle. More than Android, Apple are slowly making their way towards a streamlined OS which makes using your smartphone as simple as breathing in.
What am I trying to say?
Apple put us in a difficult position; I resent having to wait half a year – which is a long time in the busy, ever-improving smartphone industry – for the latest iPhone. I resent not knowing what's at stake, and what we're actually going to be rewarded with at the end of our long wait. I resent having to resist the temptations of the S3 and the One X purely because Apple are taking their time. But, this doesn't mean I'm not going to. I am. Why? Because it's Apple. And at the end of the day, Apple can do whatever the hell they like; that's just how they roll. If they need a year, they can take it.
What do you think?