If you are a blogger, then in addition to Blogger and WordPress, there is one more CMS that you might have heard of, DRUPAL. Have you ever wondered how many Drupal websites are there? What about Drupal modules and themes?  Ever wanted to know how has Drupal evolved since it was created?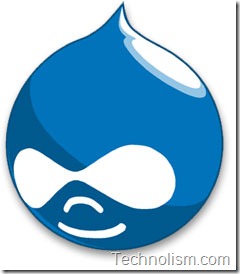 Drupal is one of the leading Content Management Systems, just like wordpress. It is used as a back-end system for at least 1% of all websites worldwide, ranging from personal blogs to larger corporate and political sites including whitehouse.gov and data.gov.uk.
The below infographic has been compiled by MogDesign which covers some of the interesting questions like what is Drupal, where does name "Drupal" come from, history of Drupal, number of Drupal themes, Top websites using the Drupal platform.
Have a look and increase you knowledge base around Drupal.

So, how much did you know about Drupal 😉
You can download the printable version of Drupal infographic from here.
via [MogDesign]