Last week, we shared with you, the news that VLC Media player is available to download for iPhone (4 and 3GS) and iPod Touch. Hope you all iPhone owners have downloaded it already and liking it.
If you already do not know, VLC Media Player is a free and open source multimedia player which reads almost every video file and it's very powerful, yet simple to use. You can use this free iPhone App to play movies or Video files on you Apple devices (iPhone and iPod Touch).
In this article, I am going to show you, how to add a Video or a Full movie to your iPhone or iPod touch and play it using the Video Lan Player a.k.a. VLC Media Player.
So, let's get started.
Step 1
Connect iPhone to your system and launch iTunes. Click on your Apple Device from the Devices section in the left pane and then Click on the 'Apps' tab.
Step 2
Scroll Down on the Apps Tab where you see the File sharing section. Select the VLC Media Player App and then click on "Add…"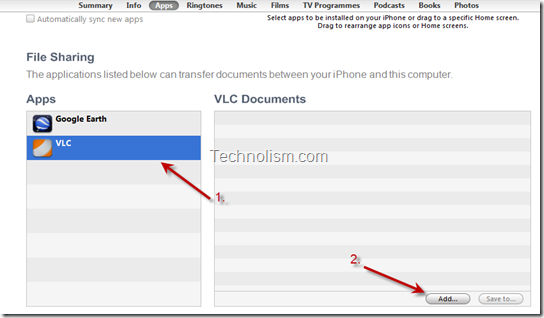 If you haven't already downloaded the app, download the VLC Media Player app now.
Step 3
The Window opens up to select the Movie / Video file. Select the movie that you want to send to iPhone and Click on Open.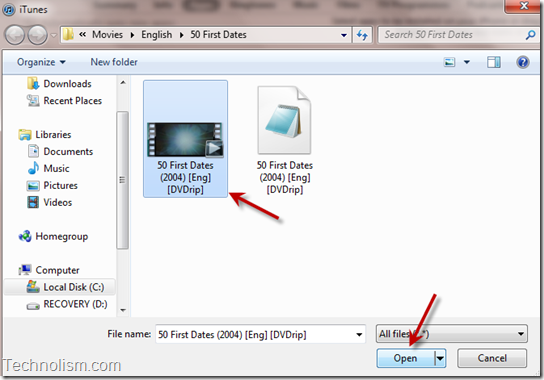 Step 4
Wait for some time when your movie gets copied to the Apple iPhone.

The movie gets copied onto the Apple device and gets linked to be played with the VLC Media Player which is shown in the File Sharing >> VLC Documents.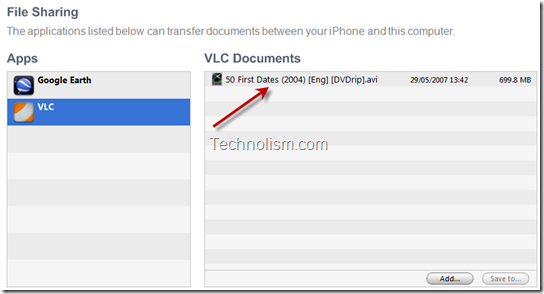 Step 5
The Video finally reaches into the playlist of VLC Media Player on iPhone / iPod Touch.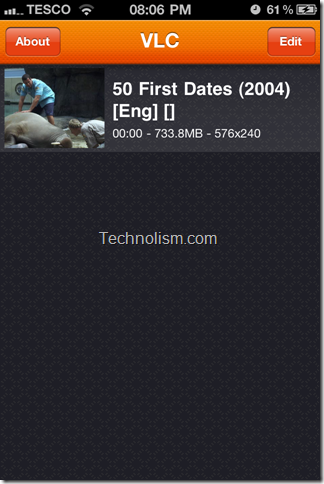 Step 6
How many more steps do you need? 😉
Play the movie in VLC Media Player on your Apple iPhone or iPod Touch and Enjoy 🙂
So, before you leave for some short trip, load your Apple devices with some good movies and VLC will do the rest for you. I hope you like VLC Media Player and also, this tutorial. So share your feedback and views in the comment section below.
Stay tuned for more interesting stuff coming around Apple iPhone. Subscribe to our free email updates, now to miss a single one of them.