Who hasn't heard about the addictive game "Angry Birds", a very popular game which is available on multiple platforms like Apple iOS and Android. With over 50 million downloads across all platforms, the game has been called "one of the most mainstream games out right now" and "one of the great runaway hits of 2010".
For those who have been living in caves 😉 and have not heard about this game, Angry Birds is a puzzle game developed by Finland-based company Rovio, in which the player uses a slingshot to launch these Angry birds at pigs held on or within various structures, with the intent of destroying all the pigs on the playfield.
Also Read: How to play Angry Birds in Google Chrome or any other Browser?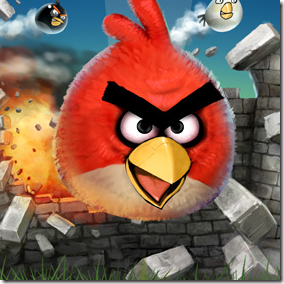 Angry Birds has been praised for its successful combination of addictive gameplay, comical style, and low price. Its characters are very popular among its users.
Oatmeal, which keeps on making some interesting Infographics has come up with an interesting infographic having the 6 Angry birds prioritized by their likability. Have a look: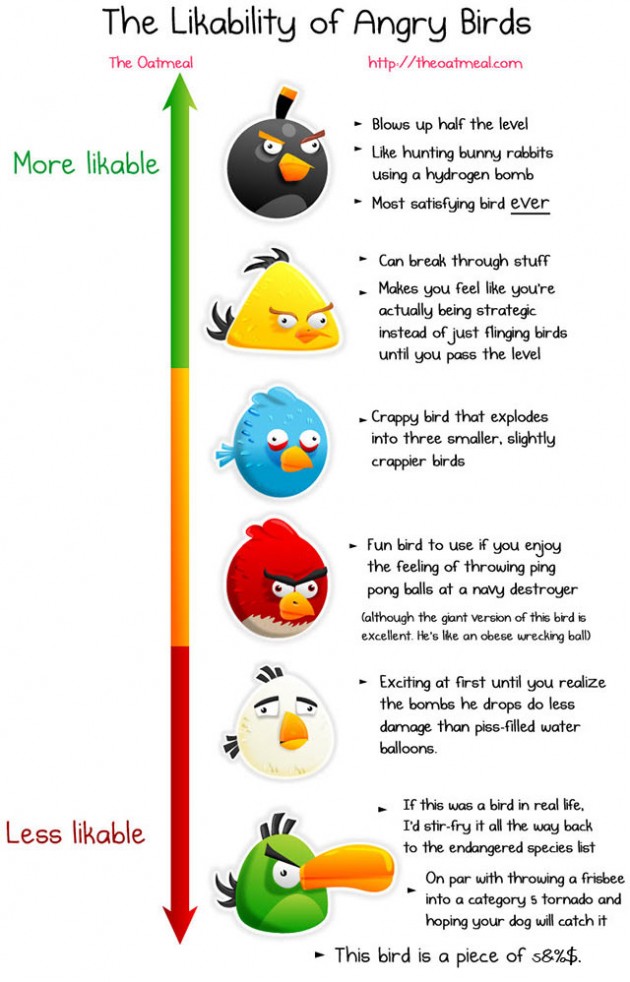 via [Oatmeal]
You can access more interesting Infographics here. So, which one is your favourite Angry Bird?