Yesterday only, we updated you on the possible delay in the iPad 2 launch by Apple from April to June 2011. Already, there is a lot of speculation going on regarding the launch of Apple iPad 2 with many blogs trying to guess the features of the next level of this mighty device while others are busy in guessing the D-day when Apple officially reveals the iPad 2.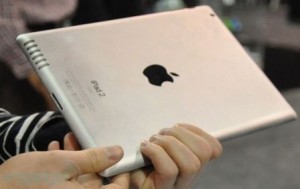 Apple is holding an event in San Fransisco on March 02, which, many feel that Apple is doing so to reveal the next generation of the extremely successful iPad. Kara Swisher from All Things D has mentioned that "multiple sources" say the iPad 2 will be announced and demoed at this Apple event.
Analysts are expecting the iPad 2 to be thinner than its predecessor and sport a front-facing camera, like in iPhone and iPod touch, along with Facetime video chat support with an improved display. Many reports suggest that it will be powered by one of Qualcomm's multimode chips and will run on both GSM and CDMA-based networks around the world.
With so many competitors in the market (mainly Android based), is it that Apple wants to launch its revolutionary iPad as soon as possible, we will have to wait for March 02 to know the real reason behind this event 😉