Social networking is becoming an important part of our daily lives. Many people have got a habit of checking their Facebook accounts now before they login to check their emails.
Those of you familiar with the term social networking and internet, must be already knowing that Digg is one of the most popular social media sites which has managed to become the biggest social bookmarking site on the internet since when it was started as an experiment in November 2004 by Kevin Rose.
Digg is undergoing a complete make over which they are calling as Digg v4. The site is still in beta. Some of the lucky people got hands on this new Avatar of Digg through an invite to test the beta version of Digg v4.
Now, if I say that we have got the leaked images and videos of the yet to arrive version of this new version of Digg, it may not seem new, as it has become a trend for the leaks to happen before the product hits the market. Some time back we saw the leak of the latest Apple iPhone 4 before it was actually revealed weeks after that 😉
But still, bear with me, I know this creates excitement to have a sneak preview of the yet-to-launch versions 🙂 The leaked images of the Beta version of Digg v4 were put on ManMohanjit.com. As stated on this blog, they got these images from a friend who was lucky enough to get an invite to test the beta app.
Video of the Digg v4 Release Features:
Below is the video in which Kevin Rose, the founder of Digg, explains the basic features that are going to be a part of this major release of Digg.
Below are the leaked images: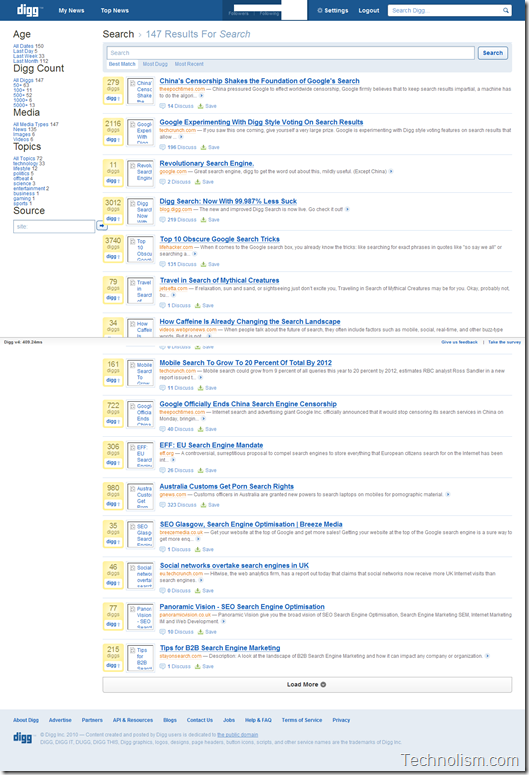 As Kevin explains in the video, this version of Digg is going to be loaded with many new features in addition to the Look and Feel Changes. So, stay tuned…
We will soon be posting on how to apply for the Beta version of Digg. Meanwhile, you may like to subscribe to our email newsletter to stay updated about the latest news on Digg.