You all must have already heard of the VLC Media Player which is a free and open source multimedia player which reads almost every video file and it's very powerful, yet simple to use.
The VLC Player which recently became available for the Apple iPad, is now available in the App store for iPhone (4 and 3GS) and iPod Touch.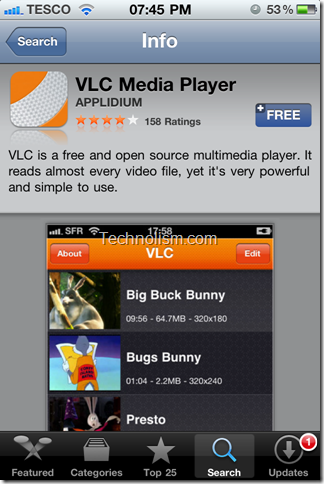 I have just downloaded the App from the App store and playing around with the features and let me tell you I am loving it. I just added a Movie to the App and the results are remarkable. 🙂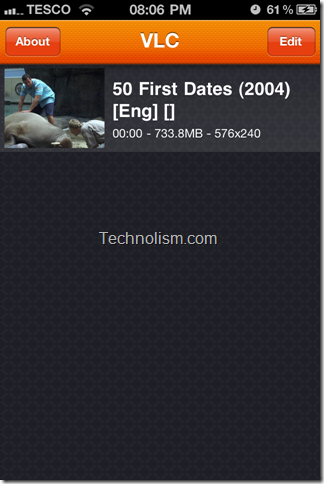 This new version is also said to support even more file types, offer better performance, and allows for the deletion of files right through its own interface.
Below is a brief review of the app taken up by 9 to 5 Mac some time before it became available to the public in the App store
Below are some of the main features of this latest version available on the App store:
Runs on the iPhone 4, iPhone 3GS, and the recent iPod touch.
Delete files from the application, without having to go through iTunes.
Many more extensions recognized.
Much faster decoding.
So, what are you waiting for? Download the app on to your device now and watch your favourite movie on your iPhone. We will soon come up with a post on "How to add your favourite Video / Movie into the VLC Media Player." So, stay tuned and sign up for our newsletter to stay updated about the step-by-step tutorial.
iTunes link to download VLC Player for iPhone/iPod touch
Update: The VLC Media player app has been removed from the Apple App store on 7th Jan, 2011. Read here.