This is a cross-post from iTechApple, our blog dedicated to Apple related stuff.
Yesterday, Flipboard was released for the iPhone. Flipboard which is a famous iPad social magazine app, comes with some iPhone exclusive features like "Cover Story" and Speed. These features will make their way to the iPad in near future. You can read more about the Flipboard App for the iPhone.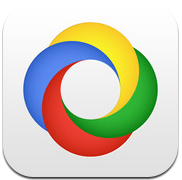 Google released a brand new app called "Currents" in the US App store today. Like Flipboard, Google Currents is also a social app which offers a magazine-like interface for your favourite websites and Google Reader.
Google Currents which has been released for both iOS and Android platforms, is surely an attempt by Google to build up on the success that social apps like Flipboard have achieved. We now have to wait and watch what users prefer – Flipboard or Currents? 😉
Google Currents delivers beautiful magazine-like editions to your tablet and smartphone for high speed offline reading. Editions are all free and include:

* Publisher editions – Publishers such as Forbes, TechCrunch, Saveur, Popular Science, Good, 500px, Fast Company and more have produced hundreds of editions including in-depth articles, videos, fine photography, slideshows, live-maps, and social streams.

* Google trending editions – Google Currents uses Google search technology to hourly build a set of editions tracking the five most recent trending stories in categories such as world, entertainment, sports, science, and more. Each story is presented through a fresh edition of articles, videos, and pictures.

* Your favorite blogs and feeds – Instantly, turn your Google Reader subscriptions, or any of your favorite blogs/feeds into a beautiful edition with a magazine feel.

Each edition is available for high speed offline reading, and provides quick-touch sharing. Google Propeller self-adapts to differently sized phones and tablets, with your subscriptions synchronized across devices. Google Currents – a reading experience not to be missed.
Below is an overview video for Google Currents.
Google Currents is currently available only in the US App store. Well, sorry for that!
We need to wait for this new social app from Google as it is not available for us in the UK store also. Stay tuned and we will update you once it makes to the App stores worldwide.
Have you downloaded this App to your iGadgets? Do share with us your review comments and feedback below.
[Originally posted on iTechApple]