Google announced its latest November 2011 PageRank update yesterday and I am happy to announce that Technolism is now a PageRank 3 blog, jumping from earlier PageRank 1 (which had gone down from the even earlier PageRank 2 :))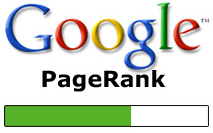 PageRank, in recent times, has lost its importance and many have stopped caring about the PageRank updates from Google, neither do I but when it happens, it gives a sense of confidence that things are going in the right direction and it feels nice ;).
For those who are new to the webosphere and do not know what PageRank is and how it is important for a blog / website, please check this Wikipedia Link.
How has the PageRank update been for your website / blog? Do share your website / blog PageRank in the comments section below.