In the evening I got an automated email from my WP blog, that a user by the name "klamka13303" has registered on the site. I thought it to be suspicious as earlier also similar user had been registered on Technolism and later on posted an article in Polish which we later on rectified.
The same happened today also. By  the time I could delete this suspicious user, it published a post in Polish titled "Rachunki i konta bankowe" which means "Accounts and bank accounts" in English. It is some sort of a guide for "Accounts for young people."
This user registers with the email [email protected] and the user name "KLAMKA13303" with the role of a contributor and gains further access to the site using which it publishes the post directly without the permission of the publisher.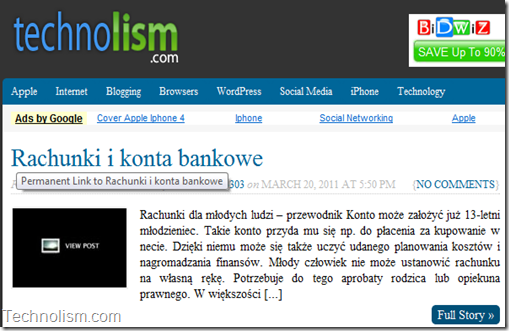 When I checked some of my friends' blogs, they had also been affected and entering the search term as "Rachunki i konta bankowe" in Google, I found that there are more than 300k blogs that have been infected in the last 24 hours. Check out a screen grab from HBB, one of my friends' blog.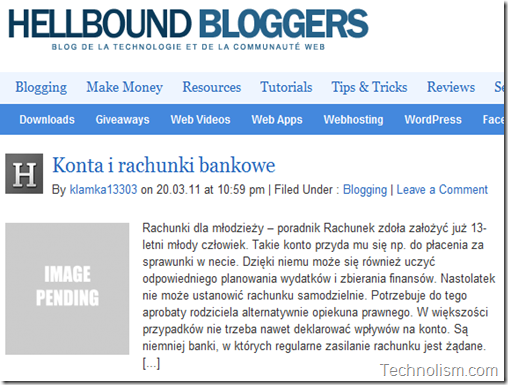 WordPress had released a security update WP 3.0.5 in which this issue was resolved. I am not sure what they are going to do about this recent problem faced by bloggers around the world.
If you are also a WordPress blog owner, and have been infected with this spam user, immediately delete it from your registered users list and change your password also, for safety. Also, delete the Polish post published by this user as your readers are not going to like it. And if you have not been infected till now, well, you have got a reason to worry and delete such a user registration immediately.