In October last year, we shared with you, the news about PlayStation phone from Sony, when Engadget, the technology blog revealed some pictures of the phone which was suspected by many for the existence for any such device.
Sony has broken all the suspense and has officially revealed that Sony Ericsson XPERIA Play is coming soon. The specifications that were reported by Engadget, are somewhat close to the real revelation by Sony.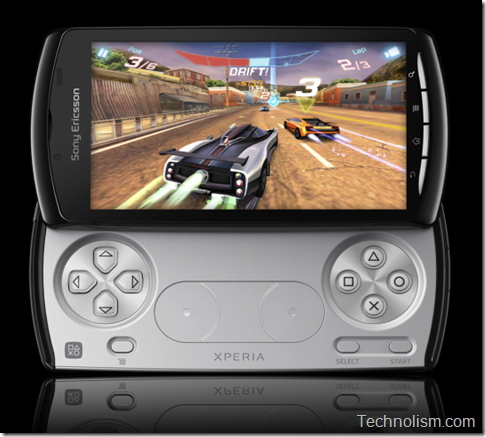 The SONY Ericsson XPERIA Play runs on Android 2.3 with a second generation 1GHz Snapdragon processor with the Qualcomm Adreno 205 GPU, 4-inch 854 x 480 capacitive display, a 5-megapixel autofocus camera with LED flash, Bluetooth, Wi-Fi, and stereo speakers.
Specifications:
Runs Android 2.3 Gingerbread
1GHz Snapdragon
Qualcomm Adreno 205 graphics
4-inch, 854 x 480 multi-touch LCD screen
Up to 60 frames per second playback
Up to 5 hours, 35 minutes of battery life in a single game session
Quad-band GSM or CDMA and EV-DO
5-megapixel autofocus camera
LED flash, stereo speakers, Bluetooth and WiFi functionality
Sony Ericsson's trademark Timescape UI layer
Sony has not disclosed any details with regards to pricing, but SONY Ericsson did say that the XPERIA Play will launch in select global markers in March.
Below is a Sony Ericsson XPERIA Play commercial:
If you are a gaming freak, you are surely going to like this latest innovative phone from Sony Ericsson which is an integration of a Smart Phone and a Gaming device, PlayStation. 😉 What do you think?