Hi Technolists, same day, around the same time last year, I wrote my first post here at Technolism marking the launch of Technolism with a strong focus on sharing the information about latest trends in web 2.0, blogging tutorials, social media and latest gadgets. I am very happy to announce that Technolism is celebrating its first anniversary today. 🙂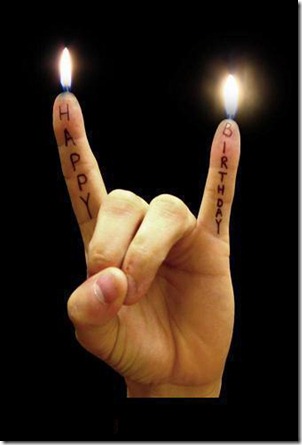 A lot of great things happened during 2010 and the launch of Technolism was one of them. iPhone 4 launch was the first update that we covered here, when it was launched on 7th June, 2010 by Steve at the WWDC 2010 and doing some research for that article was the time when iPhone made it to my wishlist. That mission was also accomplished in 2010 only. 😉
From Zero to 140+ Posts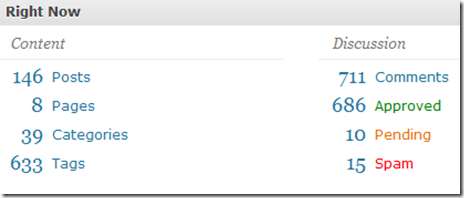 Tell you frankly, this was the most difficult part being a part time blogger. When you know that every last day of the month you have the surety of money pouring into your account, you do not feel the need to write regularly and end up becoming a lazy blogger, like me. At least, the in-the-full-time-job part time bloggers would agree to that. 😉
Still on an average, I managed to write around 15 posts every month, some of which have been killer posts and have pulled some decent traffic over the last one year.
The Traffic Curve

We started sharing the Traffic report for Technolism on a monthly basis in January which makes our readers aware of where we stand in terms of traffic and motivates the newbie bloggers. Also, it is a way for me to track our progress.
The traffic growth has been nice in the last few months and now we are getting around 35k pageviews with 17k visits every month. I am targeting to reach 100k pageviews by the end of this year. 🙂
Overall Stats
Alexa Rank – 141,893
Monthly Page Views – 30,000
Google Page Rank for Technolism is still 0 and we are expecting a rise in the upcoming PR update.
Killer Posts
Every blog has some killer posts which pull the maximum amounts of traffic to the blog. I also wrote some useful killer articles during the last 12 months and they have been bringing in good amounts of traffic to Technolism. Below are the articles and the visits they have got till now. Have a look:
[How To] copy Nokia Phone Contacts to iPhone using MS Outlook and iTunes – 42k pageviews
How does the new Facebook Feature "Places" Work? [Video] – 9k pageviews
3 ways to download entire Facebook Photo Albums to your computer – 8k pageviews
First Anniversary Celebrations
We, at Technolism are very happy on our first birthday and to celebrate the occasion, we have planned some giveaways. First of the series, Mashlife premium wordpress theme giveaway is live now. You can participate now using this link. There are a lot more to come to mark the occasion, so stay tuned.
The best way to stay updated is to subscribe to our newsletter or Join our Technolism Facebook fan page.
What Next?
This is just the start! Completing one year is just another milestone achieved and still, there is a long way to go!! There are many upcoming projects planned to be joined in our network and am currently involved in some shopping for catchy domain names. I will be announcing them soon here.
Last week, we set up Bewakoof.com, where all the mischievous deeds come alive. It is my younger brother's start-up company and is all about spreading laughter. Its motto is "Making your 'Bewakoof thoughts' a 'Fashion Statement'. Insanity unites all and happiness lies in unity. Laughter is the closest distance between two people and we create, share and rediscover it in every small pristine form." Check out for yourself. [Bewakoof.com link]
I would like to thanks each one of you for being there and making this journey possible. Thank you all for being a part of Technolism throughout our journey and I wish to see you all win in this year anniversary's giveaways. 🙂