Another month passed by for technolism and we are now only one month away from completing one year of posting useful content for our readers. On that occasion there are a lot of giveaways coming your way. So stay tuned!
Let's have a look at this month's stats for the Technolism traffic.
The overall traffic trend has been somewhat similar to the last month's traffic report. The traffic has marginally changed over the last month. Have a look below.
Traffic Stats Overview: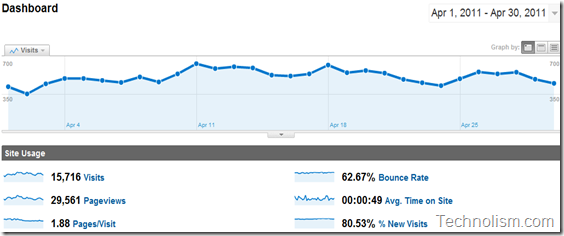 Visits: 15,716 (-1.23% over last month)
Page Views: 29,561 (-15% over last month)
Traffic Sources:
The sources of traffic have been consistent for the month of April with Google leading the race. The only slight change has been in the traffic from Digg, which has moved down a bit.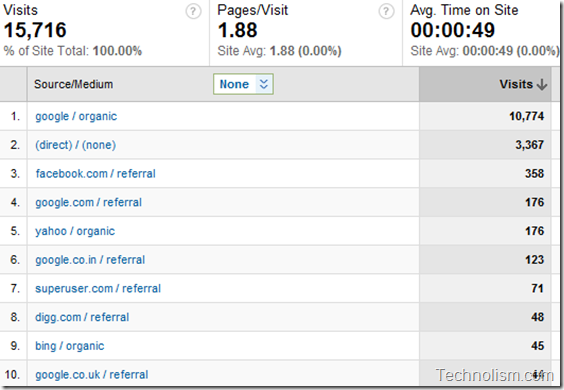 The traffic from Google is again consistent with over 70% of the traffic coming from organic Google searches.
As I mentioned above, on 6th June we are celebrating Technolism's first birthday, when we will be organising some goveaways. So, stay tuned and wait for the announcements.
How have your blog traffic stats been for this month. Do share with us your experience and mistakes you made, the lessons you learnt so that it may help the fellow bloggers?