There are numerous ways to stay updated about the latest in technology around the internet and when it comes to imparting knowledge, what matches the detailed information delivered videos.
Actually, we have become habitual to watching videos because of the Television and it attracts people en masse. Youtube, Hulu, Metacafe, Dailymotion are few of the popular online video websites which provides platform to upload, watch and share videos. In this article, I have listed some of the best technology related channels on YouTube which will help you stay up-to-date with the latest in Web 2.0 and technology trends.
Some of them cover tech news while some of them do reviews of new tech products and services. Also, listed are some which provide basic tips and tutorials which may benefit you in your daily encounter with gadgets and geeky stuff.
#1 Google – How about starting the list with Google official youtube channel which brings you some latest technology by google and How-To's. Most of the bloggers must have already subscribed it but still its a must subscribe for all the tech freaks. At the time of compiling this list, Google Youtube channel has 213,382 subscribers with 1,287 videos.
#2 TED Talks – TEDTalks shares the best ideas from the TED Conference with the world, for free. They post a fresh TEDTalk every weekday Currently there are about 829 videos, they are sharing with a whopping 183,026 subscribers.

#3 Machinima – Machinima.com is the premier online entertainment network showing trailers, gameplay, montages & original series created in video games. If you are a real games freak, you are going to love this channel. This is the no. 1 subscribed games related channel. This channel has 13,298 videos with a whopping 1,720,144 subscribers.
#4 CNET TV's Channel – Cnet is one of the biggest technology resource without any doubt and this is the video channel you should not miss. Currently, this channel has 700+ videos with 40,615 Subscribers.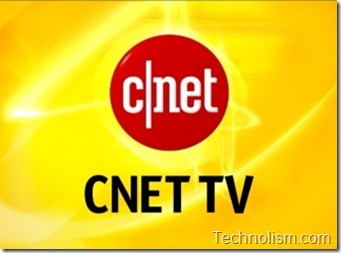 #5 PCWizKid's Channel – PCWizKid is the most popular Tech Reviewer on Youtube which is devoted to all those in need of help with your PC software and hardware issues making your PC experience as productive and pain-free as possible. PCWizKid also provides informative Hardware reviews of a wide variety of PC and Electronic products. At the time of writing this, PCWizKid has 400+ informative videos with 52,761 subscribers.

#6 Google Tech Talks – Google Tech Talks is dedicated to exploring areas of technology and science. Guest speakers range from the prestigious world leaders and ex-Presidents to the little-known poets and artists. At the time of compiling this list, the Google Tech Talks channel has 1,385 videos with 48k+ subscribers.
#7 Mashable – Founded in 2005, Mashable is the top source for news in social and digital media, technology and web culture. The official Mashable Youtube channel provides breaking web news, providing analysis of trends, reviewing new Web sites and services, and offering social media resources and guides. Mashable is also popular with bloggers, Twitter and Facebook users – an increasingly influential demographic. This YouTube channel has 8,220 subscribers with 200+ Videos.

#8 Gizmodo – Gizmodo is a famous gadget blog and is known for up-to-date coverage of the technology industry. This is a must-subscribe channel which already has 16,319 subscribers against 300+ videos on its channel.

#9 TechWeb TV – News, information, and commentary on technology from the editors, journalists, and bloggers at Information Week. This Youtube channel has 550+ videos with 2,147 subscribers.

#10 Microsoft Windows Videos – This is the official Microsoft Windows channel. Microsoft has been able to pull 25,388 subscribers with its very informative and knowledge rich 180+ videos.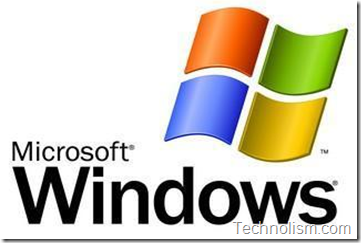 #11 Computer World – Who does not know computer world magazine? This is their youtube channel. For 40+ years, Computerworld has been the leading source of technology news and information for IT professionals. Our award-winning Web site, magazine, conferences and custom research form the hub of the world's largest global IT media network. This Youtube channel has 2,375 subscribers with 80+ videos.

#12 PC World – PC World is a global computer magazine published monthly; this is their official YouTube channel. It offers advice on various aspects of PCs and related items, the Internet, and other personal-technology products and services. In addition to this, you also get latest reviews, news and step-by-step tutorials on the PC World YouTube video channel. This channel has 190+ Videos with 9,925 subscribers.

#13 MIT – The mission of MIT is to advance knowledge and educate students in science, technology, and other areas of scholarship that will best serve the nation and the world in the 21st century. The MIT Youtube channel has 86,120 subscribers and 1600+ Videos.

Bonus – NPTEL – This is the channel of the most prestigious group of institutes in India, the IIT's (India Institute of Technology) and IISc, Bangalore, which has been suggested to us by our reader, Sitakanta.
This is the channel which is called NPTEL – National Programme on Technology Enhanced Learning, which provides technical lectures from all seven Indian Institutes of Technology and Indian Institute of Science, Bangalore. The Video Courses provide lectures on categories like Core Sciences, Civil Engineering, Computer Science Engineering, Electrical Engineering, Electronics and Communication Engineering and Mechanical Engineering.
This channel has 4,950 informative videos with 59,500+ subscribers.

Above are some of the must-subscribe Technology related YouTube channels that I could find. Which one is your favourite and also, do let me know if I missed your favourite 😉